Jaguar is planning on producing the epic Jaguar C-X75 supercar for the market. Some new details have now emerged surrounding its production powertrain setup.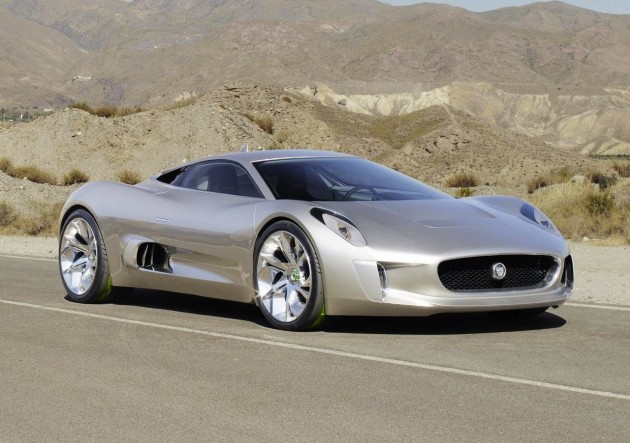 In concept form the C-X75 features a gas-turbine engine. As cool as it would be, the layout was never going to make production (although a special edition may appear down the track). The engine that it will reportedly get though is almost as interesting.
Jaguar has confirmed with Autocar in the UK that the production car will be powered by a petrol and electric hybrid layout. The petrol engine is set to consist of a 1.6-litre turbocharged and supercharged four-cylinder capable of revving to an ear-pinching 10,000rpm.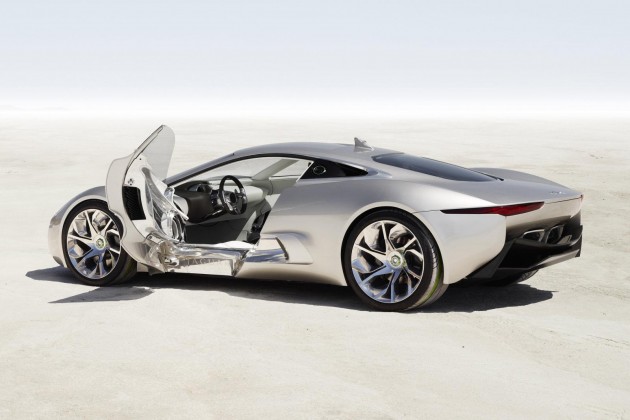 As for the electric side of things, the Jaguar C-X75 is set to feature a motor on the front axle and a motor on the rear axle. Power will be directed to them via a liquid-cooled 600-volt battery pack weighing in at a hefty 200kg.
Overall output is said to be around 373kW. Thanks to the C-X75's otherwise lightweight nature, acceleration from 0-100km/h is expected to come up in 3.0 seconds, while a top speed will be around 322km/h (200mph).
The C-x75 will apparently be capable of running on the electric motors alone, with a range of 60km. In electric mode acceleration from 0-100km/h could be possible in just 6.0 seconds, giving you an indication of how powerful these electric motors will be.
This will be Jaguar's first proper supercar since the awesome XJ220 of the Nineties. It will rival the likes of the new Porsche 918 Spyder and the new Ferrari Enzo successor, both of which will also incorporate a hybrid powertrain.
If all goes to plan, up to 200 versions could be made for selected markets.
An early testing dyno run of the engine has been captured by Autocar. Click play below to hear the 1.6 screaming at full power.