Jaguar has pulled the wraps off a stunning Neutron White Jaguar C-X16 Concept at the 2011 Los Angeles Auto Show in the US. Is it just us or has Jaguar got some of the best-looking vehicles at this year's show?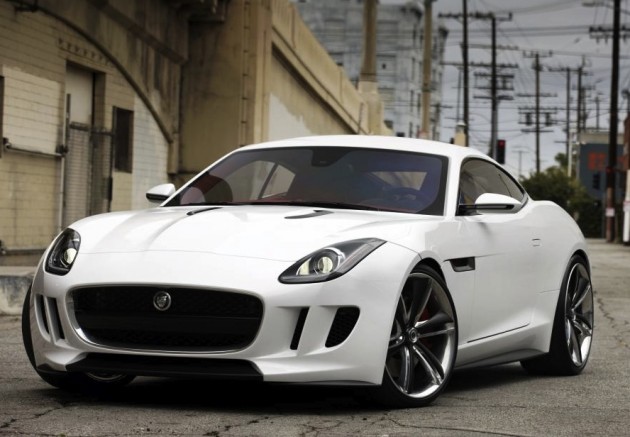 The Jaguar C-X16 is designed to compete with rivals such as the Porsche 911, as a relatively compact, rear-wheel drive sports coupe. The C-X16 goes a step further though by including generous dashes of fuel-saving technology.
It's predominately powered by a 3.0-litre supercharged V6 engine developing 280kW of power and 450Nm of torque. The unit is matched up to a KERS-style hybrid system which adds another 70kW and 235Nm.
The hybrid element can be initiated to provide boosts in power at the touch of a button on the steering wheel. The electric motor system can also provide fully electric drive for speeds up to 80km/h.
Jaguar says the Jaguar C-X16 Concept is able to crack 0-100km/h 4.4 seconds and reach a top speed of 300km/h. As a bonus to the performance, average fuel consumption is rated at just 6.9L/100km.
This simply magnificent Neutron White Jaguar C-X16 Concept will be used to test buyer's reaction in the US market. Adrian Hallmark, Global Brand Director, Jaguar Cars, recently said,
"As it's an indication of how a Jaguar sports car may look in the future, we're eager to gauge the reaction to the C-X16 here in the important North American market, and the Los Angeles Auto Show provides us with the perfect platform to do so."