Infiniti has revealed the new Q30 Concept, previewing a new hatch crossover set for the market in the near future. The concept also gives us some insight into the company's future design direction.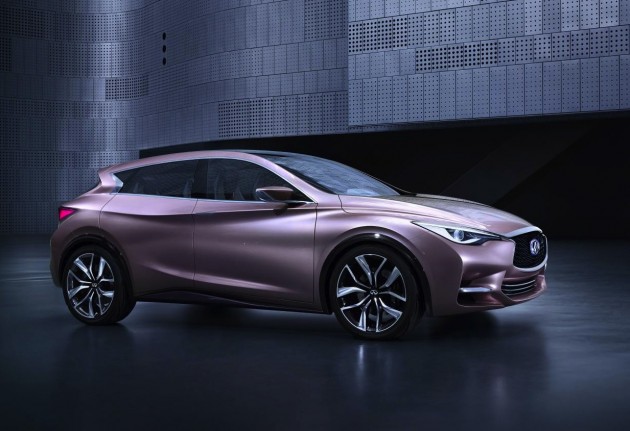 Infiniti says the Q30 embodies all of the company's core philosophies, blending in a stunning design, innovative construction and materials, as well as bringing a new level of premium qualities to the small hatch segment.
Although it's not a coupe or a hatch, nor is it a dedicated crossover, the Q30 paves the way for a slightly distinct new class which combines all of these layouts into one. Infiniti says the car is designed for younger generation customers seeking an alternative to the more traditional premium hatches. In a recent statement, the company said,
"Infiniti is confident this merging of the dynamic design and sportiness of a coupe, the roominess of a hatch and the higher stance of a crossover will resonate with these customers."
Despite there being no official plans to put this exact model into production, Infiniti is looking to expand its range and its brand and will introduce premium vehicles into new segments in the near future.
It's understood the production version that will eventually spawn from Q30 Concept will be the company's first fully developed vehicle from the ground up, using 'director of performance' F1 driver Sebastien Vettel for honing the car's dynamics.
The concept will make its full public debut at the 2013 Frankfurt Motor Show, which starts September 10. Specifications and more details are expected to be announced then.