There's been a bit of nervous tension lately surrounding the future of Australian-made vehicles, with declining sales of icons such as the Ford Falcon and Holden Commodore only making the tension more unsettling.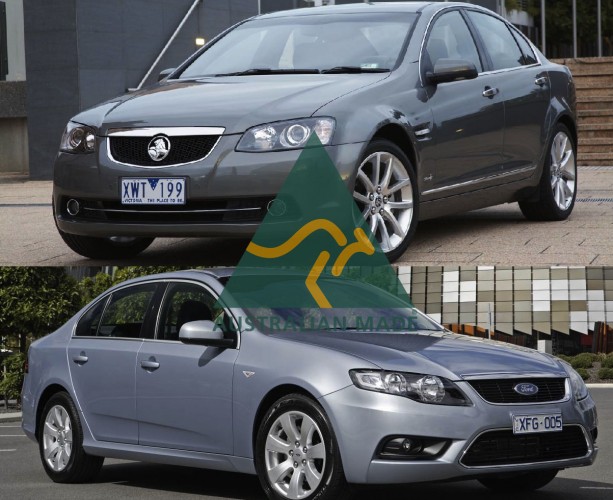 At the 2012 North American International Auto Show in Detroit, currently underway, both Ford Australia's executives, and GM Holden Australia's executives met up with the big guns; the US parent companies.
Talks revealed that Ford Australia will be receiving a $103 million investment from Ford Motor Company for clean technology development and upgrades to the Aussie Falcon and Territory production lines.
In 2014, Ford Australia will begin launching all-new Falcon and Territory models which will have been developed with thanks to the investment. Ford says the technology, and the investment, will take the Falcon through until at least the end of 2016. Ford Australia President and CEO Bob Graziano said,
"Ford Australia's $103 million investment in the design, engineering and manufacture of Falcon and Territory from 2014 continues our focus on providing vehicles with enhanced environmental performance in every segment in which we compete."
This is despite the fact that times are changing, with more and more motorists buying smaller, more efficient cars. Graziano said,
"There's no doubt the large car segment is challenging, but it can remain viable if we continue to provide buyers what they want – fuel efficiency, design excellence, and features that enhance safety and the driving experience."
Ford has already started to evolve in that direction, and will introduce the new 2.0-litre EcoBoost four-cylinder engine into the Ford FG Falcon MkII in April. This will be the first-ever Ford Falcon offered with a four-cylinder engine – a significant statement alone.
The engine is expected to produce around 177kW and 339Nm, while offering a fuel consumption rating of around 8L/100km. Performance will be on par with the current six.
On top of this effort to increase efficiency, the investment will see Ford reduce the Falcon's CO2 emissions output by a further 5.3 per cent thanks to improved aerodynamics, low rolling-resistant tyres, and a new, more efficient six-speed automatic transmission.
Graziano says that the investment will be good for Australian jobs, too, saying that up to 300 new jobs will be created to help develop such technologies, both directly and indirectly.
So it looks like the Australian-made Ford Falcon and Ford Territory will be around for at least another four years yet. Fingers crossed it stays that way.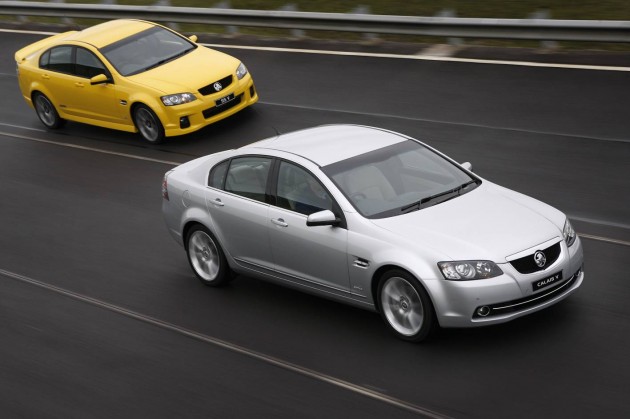 In the red corner, however, things aren't quite so certain just yet. Holden chairman and managing director Mike Devereux said that the market is challenging for the Australian industry, but says Holden is working on an investment plan to secure the future of Holden operations. He said,
"Car makers are investing billions of dollars to develop future vehicles, so it's critical for Australia to have consistent and competitive long term polices that make this country an attractive place for General Motors and other companies to continue to invest."

"The discussions with the Minister and the Premier have been very positive and productive. We're making good progress in developing a new co-investment plan to help secure a long-term future for Holden and the automotive and manufacturing industry more broadly."
According to an ABC report published today, South Australian premier Jay Weatherrill has confirmed General Motors is considering closing Australian Holden production. He says that the government is in talks to establish a funding package to keep facilities open.
In a recent News Limited report, Weatherrill said that the Federal and South Australian Governments are optimistic about reaching a deal though, saying, "we are, of course, urging GM not to pursue that option [closing Holden]."
Prime Minister Julia Gillard has said both governments provided firm support for Australia's automotive industry, saying that the talks in Detroit were another step to secure its future.