It seems the previous generation BMW M5 V10 engine is a hot power source for car conversion enthusiasts. After earlier this month's Subaru Impreza WRX V10 BMW M5 conversion had us watering at the mouth, today we find this custom-built BMW Z3 M Coupe race car with the same BMW M5 V10 engine. And an 18-year-old built it.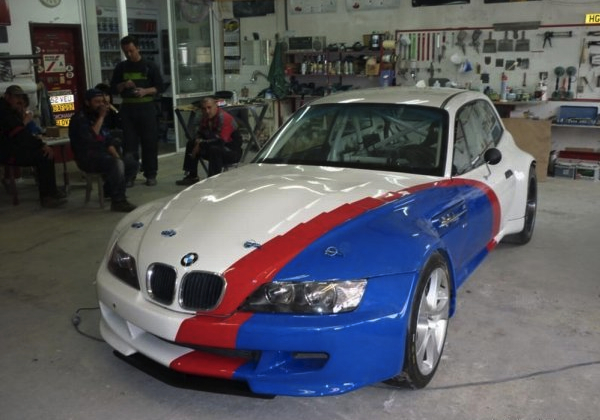 Denislav Shishev, an 18-year-old BMW enthusiast from Bulgaria, recently completed the project with some help from his buddies. His previous project was a just-as-awesome BMW E30 3 Series with an older BMW M5 5.0-litre V8 engine conversion. This time around, his sights were set even higher.
Like the Subaru WRX V10 conversion, this BMW Z3 V10 required a fair amount of fabrication work to get the engine and the SMG seven-speed sequential transmission into the front. It all started with a wrecked BMW Z3 M Coupe.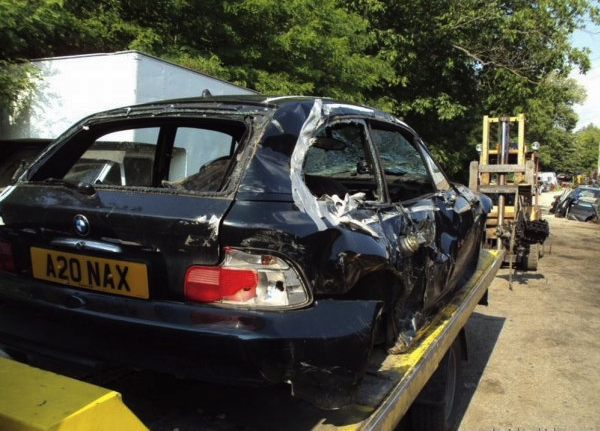 Since the BMW Z3 V10 project was always going to be intended for racing, the rear end and the complete chassis was reinforced by additional bracing and a full roll cage system, all interlinking the front to the rear.
The front end had to be revised quite significantly as well, with all new engine mounts and a modified firewall and transmission tunnel, as well as a relocation of major engine accessories. It was then wrapped in a single-piece nose cone, offering heavily pumped front wheel arches matching equally bolstered rear haunches.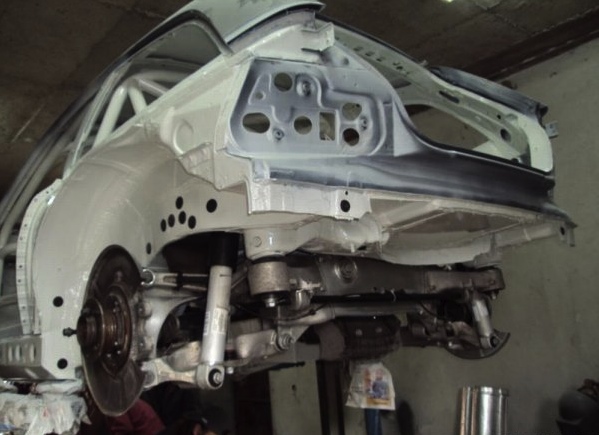 According to Denislav Shishev's website (www.denislavshishev.com), the BMW M5 5.0-litre V10 has been tuned slightly and now pumps out around 530hp (395kW), up from the standard metric 507hp (373kW). The BMW Z3 V10 has been on the dyno and produced a whacking 329kW at the wheels.
Click play on the video below for a demonstration of how it all goes. The video is not the best quality but it doesn't matter, there's no denying the sheer brutality of this thing as it punishes 0-340km/h in just over 20 seconds. According to the owner, the BMW Z3 M Coupe weighs in at around 1420kg.
We'll keep our eyes peeled for more videos.
Also check out:
– Video: Subaru Impreza WRX with BMW M5 V10 engine