Some may remember earlier in the year when documents were leaked from BMW outlining a triple-turbo BMW M550d model variant. More details have just been revealed.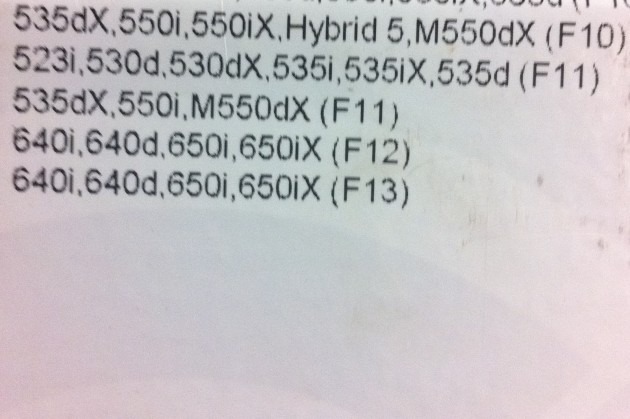 At a recent dealer meeting in the Netherlands, some specifications of the new model were apparently leaked. Details included some concrete evidence that BMW M Division is working on a straight-six diesel engine using triple turbo technology.
Reports say the new engine will develop 280kW of power and a train-like 700Nm of torque. Compared with the new BMW M5 (with 412kW and 680Nm) it might not sound that impressive, but against the next best thing – the BMW 550i with 300kW and 600Nm – it's sounding pretty darn good.
One of the reasons for the new engine development is of course to combat fuel consumption. Consumption details haven't been mentioned but we could expect well under 8.0L/100km for the new unit, keeping in mind the TwinPower turbo-diesel BMW 535d (220kW/600Nm) comes with a rating of just 6.1L/100km.
It's unclear what models the new tri-turbo diesel will be set for. Apart from the BMW M550d 5 Series, reports say the new engine might find its way into the BMW X5 and BMW X6. We'll keep you updated.