Australian new vehicle registration figures for February 2014 are out, and it looks like the new Mazda3 has hit the ground running. Holden made big increases in sales of the Commodore too, while Land Rover impressed in three segments with three different models.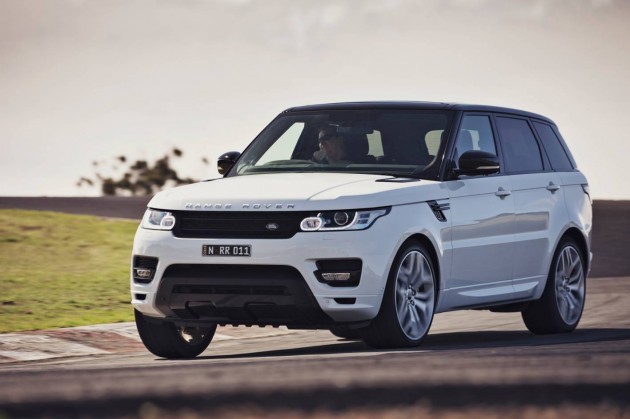 Across the board, sales did improve on January's poor result, but they were still down compared with the same month last year, down by 3.8 per cent in fact. The Federal Chamber of Automotive Industries says the decline in sales is partly due to mining industries not being as active. FCAI chief executive Tony Weber said,
"We believe the significant decrease in WA, QLD and Victoria, and the sharp decline in light commercial sales are indicative of the slowdown in mining and uncertainty around manufacturing."
However, Australians bought more large passenger cars compared with February 2013, as well as more small cars. Weber added,
"Australian consumers purchased 17.4 per cent more large passenger cars than in February 2013. They also bought 5.2 per cent more small passenger cars and 3.1 per cent more medium passenger cars. The top five sales list for February 2014 was dominated by passenger cars, with three small cars and one large passenger car making the list."
Top manufacturer standings remained in mostly the same positions as the previous month, only Mitsubishi overtook Nissan for sixth spot. Toyota took the overall crown once again, selling 16,200 vehicles in the month, which was around double of what second-place Mazda achieved. Holden kept a similar distance from Mazda, sitting in third place. The top ten manufacturers were as follows:
1. Toyota – 16,200 (up from 13,646 of January)
2. Mazda – 9171 (down from 9411)
3. Holden – 8697 (down from 8871)
4. Hyundai – 7802 (up from 7152)
5. Ford – 6287 (down from 6804)
6. Mitsubishi – 4683 (up from 4140)
7. Nissan – 4458 (up from 4253)
8. Volkswagen – 4376 (up from 4048)
9. Subaru – 3121 (up from 3051)
10. Kia – 2391 (down from 2484)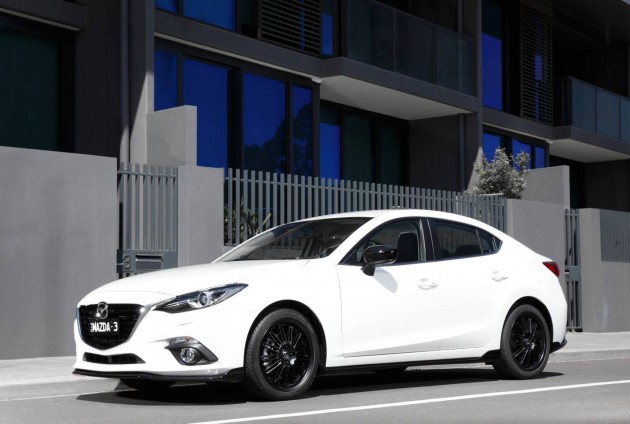 Outright, the best-selling car for the month was the Mazda3. Obviously a large number of sales would have been of the new model which was launched in January. The Japanese company pushed 3969 examples out the showroom doors. This contributed to Mazda posting its best-ever February sales, with 9171 total sales for the month.
The best-selling vehicle models were shaken up a bit. The HiLux sneaked back into second spot which pushed the Corolla into third, while the Commodore jumped out of fifth place to overtake the Hyundai i30 for fourth. The top five vehicles in terms of outright sales were as follows:
1. Mazda3 – 3969 (down from 4561)
2. Toyota HiLux – 3348 (up from 2544)
3. Toyota Corolla – 3332 (up from 2914)
4. Holden Commodore – 2777 (up from 2364)
5. Hyundai i30 – 2372 (down from 2486)
As for the Aussie large sedans in the Large Cars under $70,000 segment, the Holden Commodore proved popular, boasting impressive sales figures (as above). Ford and Toyota couldn't get close with the Falcon and Aurion, posting 549 and 321 sales, respectively. The jump in Commodore sales may have been due to Holden's announcement in December that it would close down in 2017. Although it's not good publicity, it is publicity nonetheless and may have provided some marketing leverage.
Stepping up into the luxurious Large Cars over $70,000 category, the Mercedes-Benz E-Class dominated, however, sales were down. BMW's popular 5 Series also saw some decreases. Overall, the standings remained in the same sequence as the previous month. The top five vehicle sales figures in this segment were as follows:
1. Mercedes-Benz E-Class – 123 (down from 156 of January)
2. BMW 5 Series – 70 (down from 95)
3. Jaguar XF – 67 (up from 66)
4. Audi A6 – 65 (up from 47)
5. Mercedes-Benz CLS-Class – 38 (up from 29)
In the popular, almost-sporty Medium Cars under $60,000 segment things remained consistent. Toyota's world-renowned Camry took out the class, with 1891 sales, followed by the Mazda6 with 616 sales and the Hyundai i40 with 247 sales. Toyota managed to sell almost 1000 more Camrys in February compared with January's 1007 figure.
The class above it, perhaps one of the more desirable classes on the market, Medium Cars over $60,000, saw Audi overtake Lexus for third place. Audi A4 sales jumped slightly while Lexus IS sales dipped a touch. The rest of the standings remained unchanged. Mercedes-Benz C-Class sales almost doubled compared with the previous month's effort. The C-Class still sits in top spot. The top five in this segment were as follows:
1. Mercedes-Benz C-Class – 512 (up from 290 of January)
2. BMW 3 Series – 260 (down from 268)
3. Audi A4 – 225 (up from 210)
4. Lexus IS – 217 (down from 229)
5. Mercedes-Benz CLA-Class – 114 (down from 131)
In the driver's choice, Sports Car under $80,000, segment, Toyota continues to lead with the 86, followed by the Hyundai Veloster. BMW introduced the new 2 Series last month, which is the replacement for the 1 Series coupe and convertible, helping to boost its sales into third spot. BMW sold around 63 examples of the 2 Series in its first month on sale. The top five sellers in the category were as follows:
1. Toyota 86 – 453 (up from 448 sales)
2. Hyundai Veloster – 273 (down from 315)
3. BMW 1/2 Series Coupe/Convertible – 174 (up from 57 [1 Series only])
4. Kia Cerato Koup – 86 (down from 106)
5. Subaru BRZ – 70 (down from 101)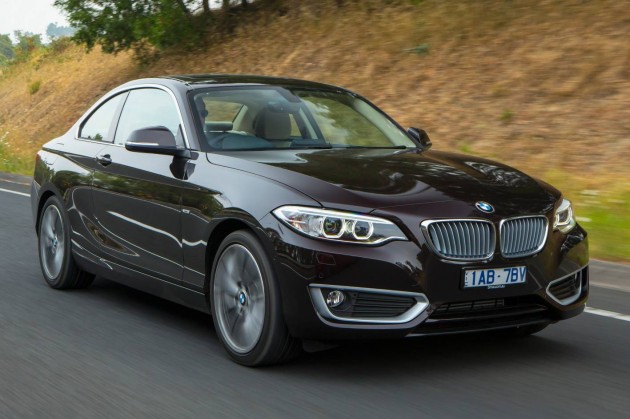 The BMW 4 Series continued to help 3 Series sales in the Sport Cars over $80,000 segment, however, not enough to fend off the Mercedes C-Class two-door coupe. The rest of the standings held tight. All of the top five saw increases on January figures. The top five sellers in this category were as follows:
1. Mercedes-Benz C-Class Coupe – 224 (up from 94)
2. BMW 4 Series Coupe/Convertible – 189 (up from 151)
3. Mercedes-Benz E-Class Coupe/Cabrio – 135 (up from 76)
4. Audi A5 – 64 (up from 55)
5. Mercedes-Benz SLK – 38 (up from 29)
The Porsche 911 is the king of pinup poster cars in the Sport Cars over $200,000 segment. Although sales were down on the previous month's effort, the 911 is still the most popular high-end sports car. Ferrari and Maserati both reported equally impressive sales for a super niche carmaker, again. The top five in this category were as follows:
1. Porsche 911 – 31 (down from 49 of January)
2. BMW 6 Series – 22 (up from 16)
=3. Ferrari (models not specified) – 10 (equal)
=3. Maserati (models not specified) – 10 (equal)
=4. Mercedes-Benz SL-Class – 6 (down from 9)
=4. Aston Martin coupe/convertible – 6 (down from 14)
5. Jaguar XK – 4 (down from 7)
Australia's second favourite segment, the 4×4 utes, (behind small cars under $40k), saw increases in sales for almost all manufacturers. Toyota HiLux 4×4 sales jumped considerably, by well over 500 units. Toyota sold 2374 examples, followed by the Ford Ranger with 1465 sales, and the Holden Colorado with 1177 sales.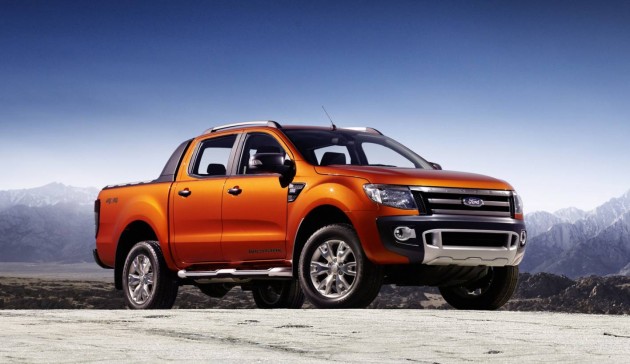 In terms of combined 4×2 and 4×4 ute sales, the HiLux shone bright. Mitsubishi Triton sales took a blow, dropping down to sixth from fourth spot. This was pushed by strong sales of the Mazda BT-50. Overall, sales of both segments did increase on January's effort, with 13,462 combined sales versus 11,586 of January. The top ten 4×2 and 4×4 combined figures for February 2014 were as follows:
1. Toyota HiLux – 3348 (up from 2544 in January)
2. Ford Ranger – 1901 (up from 1617)
3. Holden Colorado – 1471 (up from 1443)
4. Nissan Navara – 1264 (up from 1258)
5. Mazda BT-50 – 1248 (up from 976)
6. Mitsubishi Triton – 1227 (down from 1288)
7. Isuzu D-Max – 747 (up from 535)
8. Volkswagen Amarok – 623 (up from 530)
9. Great Wall V200 – 150 (up from 135)
10. Great Wall V240 – 82 (down from 126)
Lastly, SUVs are becoming increasingly popular, particularly in the smaller categories over the past few months. February sales were settled somewhat, with most segments reporting steady figures compared with the previous month.
Ford was unable to keep up with Jeep in the Territory versus Grand Cherokee battle. Even the Prado, a popular number with families, couldn't keep pace with the big Jeep.
Land Rover should be celebrating. It posted solid sales in three segments. The Evoque pushed through to become favourite in its segment, while the Discovery continues to overshadow the otherwise usual favourites from Germany in its segment. Even the regular Range Rover is creeping up in the large over $100k segment. All three posted impressive sales figures, two of which were big increases on the month before.
In all SUV segments, the top-sellers for February 2o14 were as follows:
SUV Small under $40,000:
Hyundai ix35 – 1491 (down from 1496 of January)
Nissan Dualis – 727 (up from 720)
Subaru XV – 678 (down from 913)
SUV Small above $40,000:
Audi Q3 – 263 (down from 279)
BMW X1 – 157 (down from 188)
MINI Countryman – 41 (equal)
SUV Medium under $60,000:
Mazda CX-5 – 1752 (down from 1853)
Toyota RAV4 – 1614 (up from 1404)
Subaru Forester – 1165 (up from 1029)
SUV Medium above $60,000:
Range Rover Evoque – 298 (up from 279)
BMW X3 – 212 (down from 224)
Audi Q5 – 208 (down from 328)
SUV Large under $70,000:
Jeep Grand Cherokee – 1370 (down from 1405)
Toyota Prado – 1275 (up from 1024)
Holden Captiva 7 – 8o1 (down from 993)
SUV Large above $70,000:
Land Rover Discovery – 233 (down from 247)
BMW X5 – 226 (up from 204)
Mercedes-Benz M-Class – 207 (up from 168)
SUV Upper Large under $100,000:
Toyota LandCruiser – 771 (up from 639)
Nissan Patrol – 159 (down from 161)
SUV Upper Large above $100,000:
Mercedes-Benz GL-Class – 53 (up from 35)
Range Rover – 27 (up from 19)
Lexus LX – 15 (up from 11)
Overall, new vehicle sales in Australia in February increased compared with January figures; 86,818 versus 82,285. Sales were down compared with the same month in 2013 though, when 90,218 units were sold.
As for what fuel types buyers preferred in February, the sales figures for private buyers in terms of vehicle fuel were as follows (passenger, SUV, and light commercial combined):
Petrol – 33,713 (down from 35,895 of January)
Diesel – 10,814 (up from 10,580)
Hybrid – 311 (down from 314)
LPG – 21 (up from 19)
Electric – 8 (up from 4)