Volkswagen Group could be up to no good again, with suspicions that the latest Audi A3 is using emissions-cheating devices.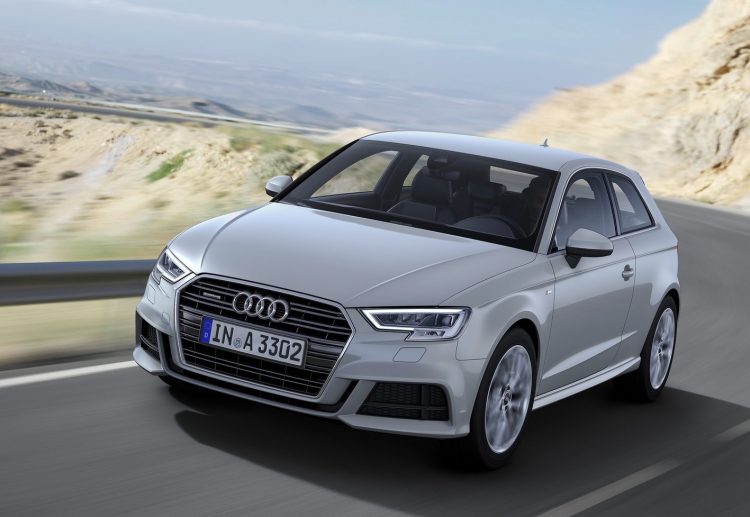 It's been reported that lab test results ran by the European Commission, following initial suspicion uprooted by results from German transport authority Kraftfahrt-Bundesamt (KBA), proved the latest Audi A3 released excessive NOx emissions. The test was run by the Commission's Joint Research Center earlier this year.
According to an Automotive News report via Reuters, the results showed the latest Audi A3, equipped with a Euro 6 diesel engine, produced 163mg of NOx per kilometre. This figure is double the 80mg cap. Strangely, the car was said to have produced below 80mg when the test was run when the engine was cold.
Bas Eikhout, from the European Parliament's inquiry committee into the Volkswagen scandal, said, "The differences between cold start and hot start are hard to explain."
A spokeswoman from the European Commission said, "If the test results raise some suspicion of wrongdoing, such as the installation of prohibited defeat devices, they will be shared with all relevant approval authorities."
From Audi's part, it is yet to provide official clarification. In an Autocar report, a statement from Audi AG said:
"We do not have any information on the tests – neither on the mentioned measurements nor on what engine was installed in the A3 TDI mentioned. Therefore, please respect that we cannot comment on the report."
Volkswagen's emissions scandal has made a huge impact on the company, with many countries taking legal action. In fact, it's understood the EU is taking legal action against countries that haven't yet fined VW for use of the illegal emissions-cheating devices.
Volkswagen Group has so far set aside around US$19.4 billion to pay for the aftermath of the scandal (about AU$26.1 billion). To put that into perspective, Volkswagen Group's total asset worth was rated at 381 billion euros in 2015 (about AU$541 billion).
Volkswagen Australia recently announced what it calls a "voluntary recall" for 61,000 vehicles, essentially meaning it is up to the owners to have over-polluting vehicles booked in for a fix. The recall involves a procedure which is free of charge. It promises the solution leaves "engine performance, maximum torque and noise emissions" unaffected.
Emissions-cheating devices for the 3.0 TDI V6 engine found in various Volkswagen, Audi, and Porsche vehicles is yet to be fully rectified. Volkswagen may have to buy back around 80,000 vehicles in the US involved with this engine, however, a deal is yet to be formally finalised.