Looking for a new track toy? Ariel has revealed its latest creation as previewed last week. It's called the Ariel Atom 3.5R. While it doesn't come with doors, a roof, or even a windscreen, it does come with a screaming Honda VTEC engine and a power-to-weight ratio of a bullet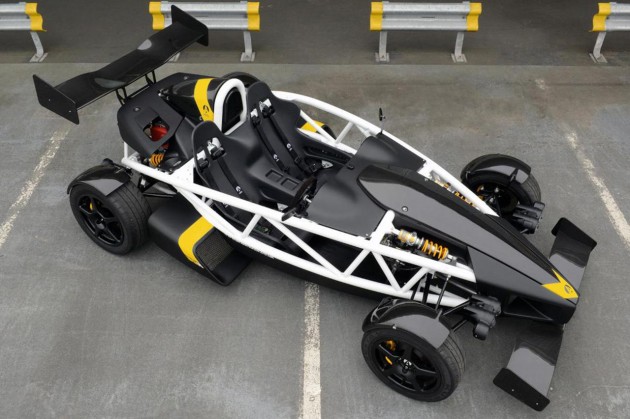 In the engine area is a 2.0-litre supercharged Honda VTEC four-cylinder taken from the Civic Type R. It produces 261kW of power at an ear-pinching 8400rpm. This is a jump of 30kW over the regular Atom 3.5.
The increase is power is thanks to boost pressure being dialled up from 7.5 psi to 11 psi, a new intercooler, and a revised intake setup. These revisions translate to a 0-100km/h time of around 2.5 seconds, and 0-160km/h in 6.0 seconds.
Aside from the jump in power, the 3.5R comes with an adjustable limited-slip differential, four-piston brakes, Ohlins springs with adjustable TTX dampers, and a unique body design with yellow highlights.
As you can probably tell, this is not for the faint-hearted. It only weighs 550kg, so the power-to-weight ratio is just 2.1kg:1kW. This is better than any Ferrari or Lamborghini currently on the market.