Subaru has unveiled the next-gen 2015 Subaru WRX performance sedan at the LA Auto Show in the US. It showcases all-new styling, more power, and it's available for the first time with a CVT auto.
Starting with the engine. It's a new 2.0-litre direct-injected turbocharged four-cylinder boxer unit producing 199kW of power and 349Nm of torque. Power is sent through a revised all-wheel drive system which now incorporates active torque vectoring and a multi-mode stability control system.
Some have criticised the new WRX for being toned down too much. And on some accounts, it's hard to blame them, especially with the introduction of a continuously variable transmission – also known as the most boring transmission type around.
Subaru promises the 'Sport Lineartronic' CVT provides greatly improved shift response with an 'SI-Drive' sport mode for eight-speed-style shifting. Fortunately, a proper six-speed manual will be available as well.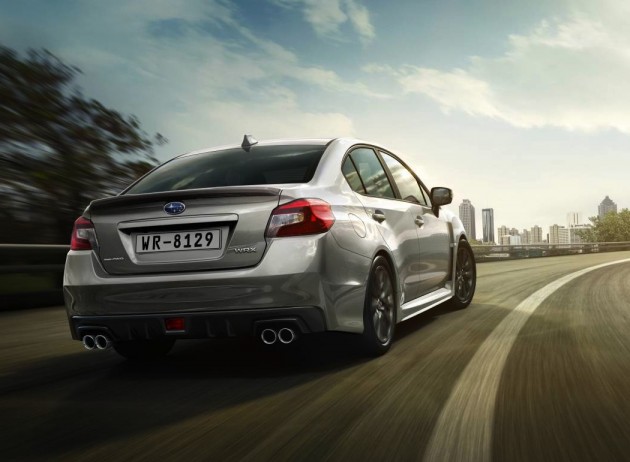 In terms of design, the wheelbase has been stretched by 25m for increase legroom, while the A-pillars are pushed forward at the bottom by 200mm and the side mirrors are moved to the doors for improved visibility.
The actual styling of the body is inspired by the WRX concept car that was revealed earlier this year. You can see the new hawkeye-style headlights, large black grille at the front, and the aggressive side intakes. A bonnet vent remains as an iconic detail of the WRX.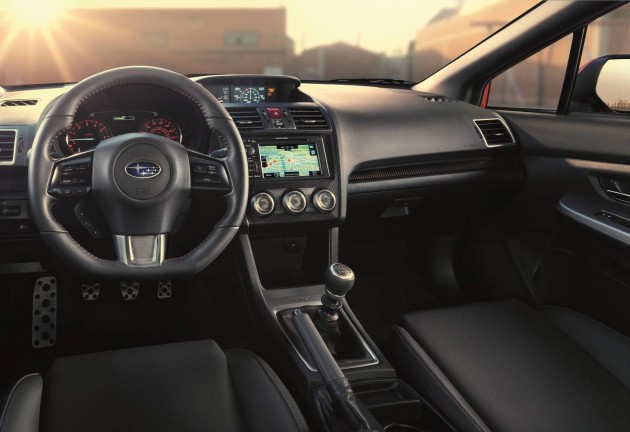 Inside, the 2015 WRX features a D-shaped sports steering wheel, a modern instrument cluster with a 3.5-inch liquid crystal display with boost readouts, dual dial-style gauges, and an all-black decor with sports seats and some red stitching.
The new model will go on sale next year. Prices are yet to be announced.
Live images of the WRX at the LA Show will be added to this report soon.