A new high-performance Jag is on the horizon, called the Jaguar XKR-S GT. The company has just announced plans to showcase the car at the upcoming New York Auto Show in the US.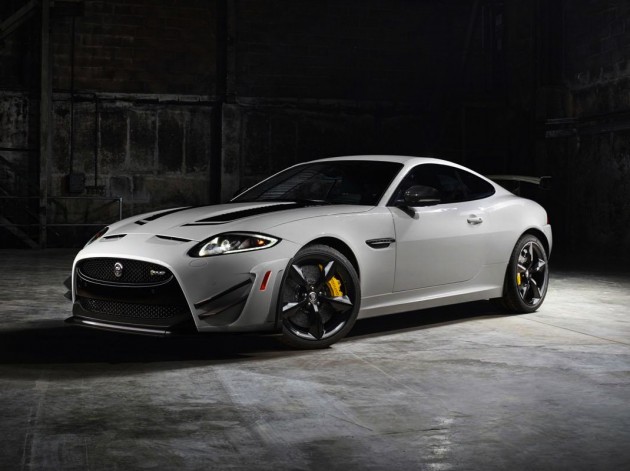 Featuring obvious aerodynamic revisions over even the already-athletic XKR-S, the GT is a more serious weapon ready for a track. There's a large carbon fibre race-like rear wing that you'll probably notice, and a lower carbon front spoiler complete with side winglets on the corners.
Throughout the exterior are a number of carbon fibre revisions to match, such as the side mirrors, rear diffuser, bonnet, and wheel arch spats. The parts match a set of bespoke 20-inch forged dark alloy wheels which are wrapped in 255/35 front and 305/30 rear Pirelli Corsa tyres.
Behind the lightweight wheels Jaguar has worked in a comprehensive sports suspension setup using twin-springs, adaptive dampers, and new bushes for a more connected and direct feel. The mighty Jag is then pulled up by 398mm front and 380mm rear disc brakes.
Under the bonnet, the same monstrous 5.0-litre supercharged V8 is nestled between the strut towers as featured in the XKR-S. It produces 405kW of power (550PS) and 680Nm of torque. It's capable of propelling the XK from 0-10okm/h in 3.9 seconds, with a top speed limited to 299km/h.
Jaguar is planning to produce just 30 examples of the beast, all painted in the Polaris White as featured here. It's understood if there is demand for the car to be made in right-hand drive, and in regions such as Australia, the big cat could eventually make its way Down Under.
Click play below for the official promo video.