There has been a number of rumours and reports circulating lately, speculating the potential powerplant for the upcoming 2014 BMW M3. A straight-six engine has now been confirmed.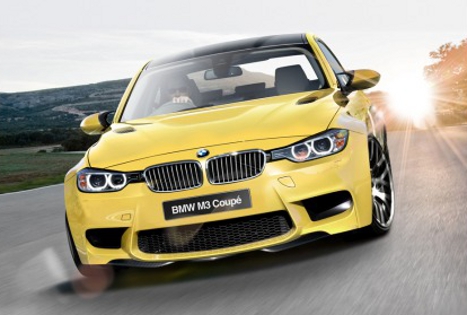 Speaking with BMW enthusiast forum Bimmerpost, BMW president of BMW North America, Mr. Ludwig Willisch, confirmed that the next M3 will feature a straight-six engine, opposed to a V6 layout.
According to the report, BMW M was considering a V6 layout, potentially based on the current 4.0-litre V8 engine minus two cylinders, however, the idea was apparently discarded.
The news of the inline six will certainly go down well with all the original M3 fans, as the last three generation M3s also featured an inline six. The main difference this time is the engine is highly likely to be turbocharged.
Rumours and reports are still speculating the kind of arrangement BMW will go for. There's some evidence to suggest a tri-turbo setup could be used, similar to the new BMW M550d and M50d tri-turbo diesel, while a more conventional twin-turbo layout is also on the cards. A third electric turbocharger is also possible.
Whatever the route, the new model, which is expected to come out in M3 sedan and M4 coupe form, is set to offer around 331kW of power. Capacity will reportedly be around the 3.0-litre mark.
The new version is set to arrive some time towards the end of 2013. Click play on the video below to see some previous M3 prototype testing footage.