The all-new 2013 SRT Viper has been revealed just ahead of its official debut at the 2012 New York International Auto Show, starting today (tomorrow Australia time).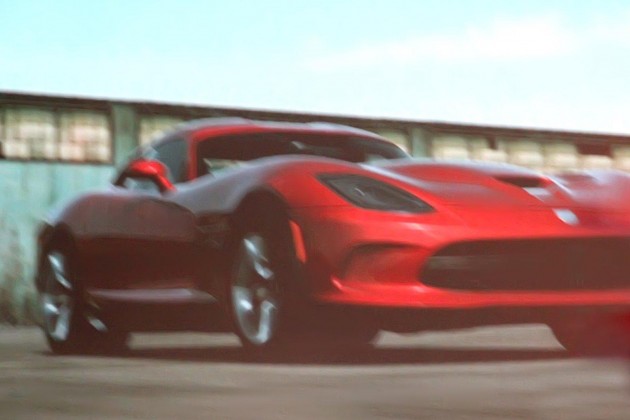 These images are apparently screen shots of the special presentation that will be shown at the proper unveiling. They're not the clearest of images, but we do get to see a real glimpse of the new Viper's styling.
As predicted, the 2013 SRT Viper will feature a more pointed front end, with curvy front guards that sweep down through the headlights. There's also a big wide intake mouth in the lower front bumper bar, supported by aggressive corner intakes.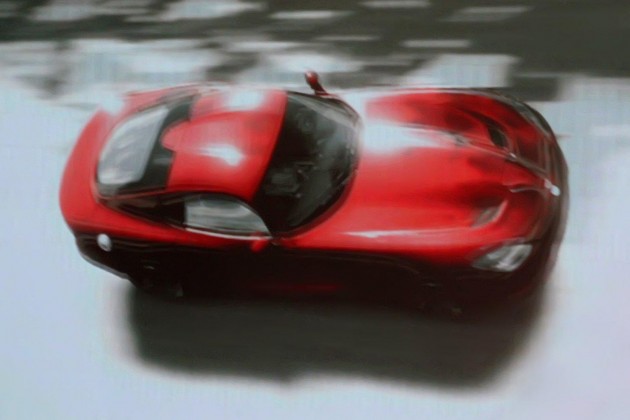 Traditional design cues are still there too, with a triangular bonnet vent in the front of the bonnet, doors which lead into huge gashes behind the front wheels, and the iconic double bubble roof profile.
At the back the rear face is recessed into the guards, like the original Viper, while a large lip spoiler is formed from the panel contours. There's also side-exit exhausts like all previous generation Vipers.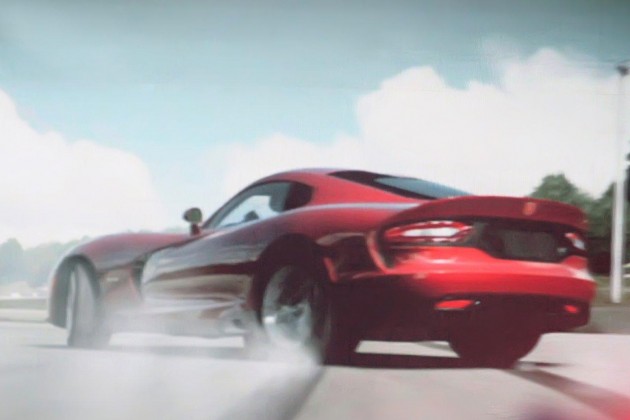 What's under the bonnet is still unclear. According to reports it features an 8.7-litre V10 producing over 450kW, but we'll have to wait around 24 hours before we can know for sure… unless other leaks spill the specs in the meantime.