Peugeot has decided to pull the wraps of the all-new 2013 Peugeot 208 GTi over three weeks early, before its public debut at the 2012 Paris Motor Show. This is the company's attempt to rekindle the GTi spirit of the old and wonderful 205 GTi.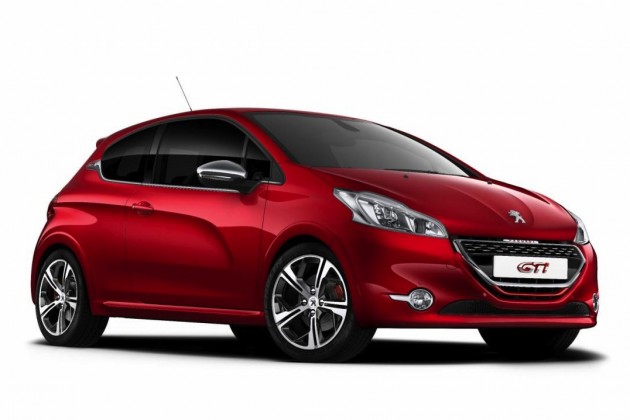 Powered by a potent 1.6-litre turbocharged four cylinder, the new 208 GTi is a lot more powerful than its Eighties predecessor (75kW). It's still front-wheel drive, but the engine pumps out 147kW and 275Nm. This results in 0-100km/h in just 7.0 seconds, making it one of the quickest hot hatches in its class.
This is an exciting new model from Peugeot, and it has been highly anticipated since the hype begun over a year ago. One of the key features to the 208 GTi's spirit is its lightness in weight. For the 208, it's no different; it tips the scales at 1160kg. This helps with not only performance, but also handling and fuel economy.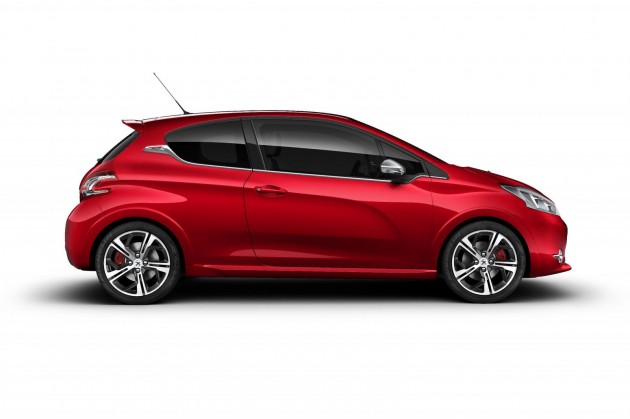 So what changes are made to the GTi compared with the normal 208? Well, the track is widened by 10mm at the front and 20mm at the rear. This improves its stability and handling by lowering its centre of gravity. It's also lower to the ground thanks to revised and much more sporty MacPherson strut front and torsion beam rear suspension.
Visually, the 2013 Peugeot 208 GTi rides on 'Carbon' 17-inch alloy wheels, while the body is treated to an aggressive aerodynamic enhancement kit with front and rear spoilers, side skirts, and flared wheel arches. It also gets a distinguishing front grille, 'GTi' badges on the rear pillars, and LED daytime running lights.
Inside, the 208 GTi interior is spruced up to match the sporty mechanical and cosmetic nature. There's a set of bolstered bucket seats, aluminium pedals and six-speed manual gear shifter, a bespoke instrument cluster and speedo, as well as various trimming details which are painted in the same colour as the exterior.
In Australia, the 208 is set to arrive within the next few weeks, while this hot GTi version isn't expected until later in 2013. The GTi will arrive in European showrooms during the first half of 2013.