The 2013 Dodge Dart has been revealed ahead of its official debut at the 2012 North American International Auto Show, which starts tomorrow. The Dart is seen as a successor to the Dodge Caliber.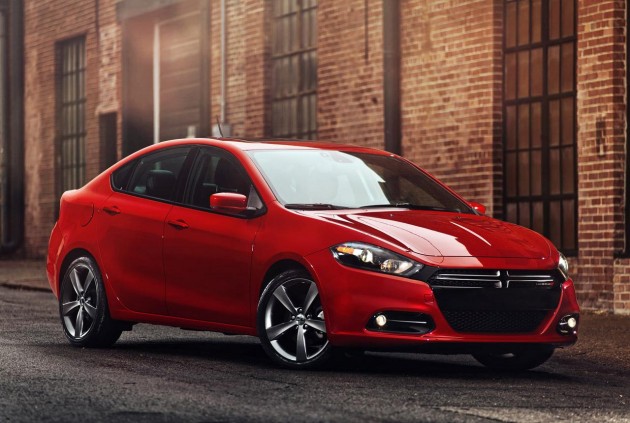 Various teaser images of the all-new Dodge Dart have been released over the past couple of months, but now the full car has been revealed. It's the first vehicle developed under Fiat's ownership of Chrysler.
Based on the Alfa Romeo Giulietta, the 2013 Dodge Dart is built on the company's CUSW platform, featuring aggressive styling and various modern touches such as the LED taillights which loop around the rear end.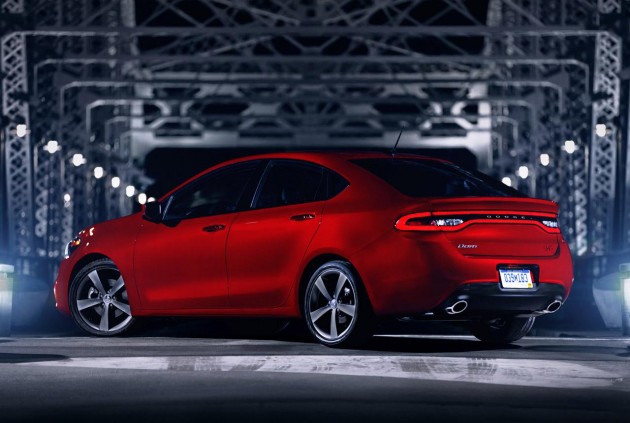 The Dart is set to come in three different engine variants; a 1.4-litre MultiAir turbo four cylinder; a new 2.0-litre 'Tigershark' four cylinder, and the 2.4-litre Tigershark four cylinder. A range of transmissions is set to be on offer as well, including a new nine-speed automatic and a six-speed dual-clutch TCT.
Inside, the 2013 Dodge Dart will come with a 8.4-inch Uconnect Touch screen interface incorporating in-car entertainment and comfort controls. It will also come with features such as ambient lighting, sports seats and a heated steering wheel.
Unfortunately, there are no plans for the 2013 Dodge Dart to be made in right-hand drive. Chrysler Australia has said that if the Dart ends up being made  in right-hand drive at some point, it would certainly consider introducing it into the local lineup.
The Dart is promising to be a great package for Dodge, it's a shame Australia misses out. All will be revealed tomorrow. We'll update this article with more details as they come.