Audi has unveiled the new 2012 Audi A5 DTM race car at the 2011 IAA Frankfurt Motor Show. The new touring car will be used to compete in the 2012 season of the Deutsche Tourenwagen Masters (DTM) in Germany.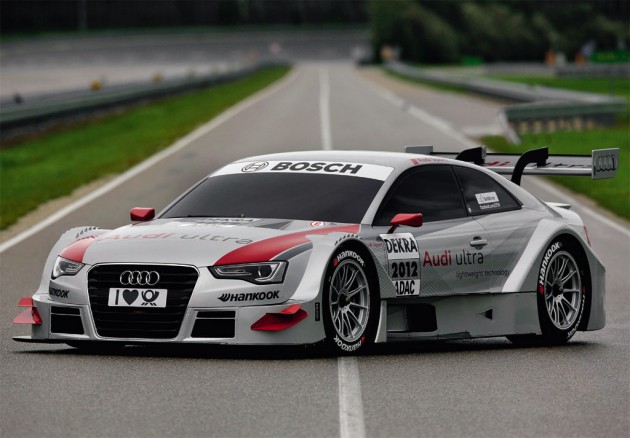 Some may remember a few months ago Audi revealed some preview renderings of the new Audi A5 DTM car, showing a stunning race car wide-body version of the A5, with a dramatic rear wing and a low and aggressive front end.
We're pleased to report that the real thing looks just as awesome. The new Audi A5 DTM race car features a carbon fibre body and a steel reinforced crash structure and roll cage system.
As per DTM racing regulations, the 2012 Audi A5 will be powered by a V8 engine outputting around 340kW. It will compete up against the new BMW M3 DTM car and the Mercedes-Benz C-Class Coupe DTM car.