More images of the jumped up SUV version of the new V40 Golf-rival have surfaced online. The Volvo XC40 prototype appears to be wearing no camouflaging at all, giving us a full preview of the upcoming model.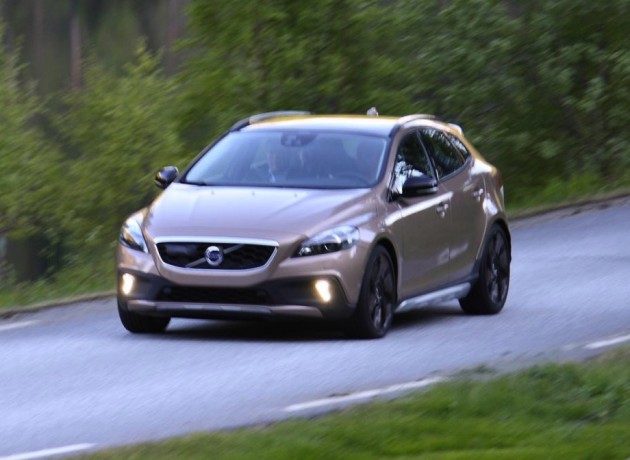 The Volvo V40 is set to be a bit of a game-changer in terms of the small European vehicle market. In particular, it will rival the next-gen Volkswagen Golf, the new Mercedes-Benz A-Class, and the Audi A3.
From a styling point-of-view alone, the new V40 is an attractive package, blending in Volvo's latest sharp design language while also introducing new curves, especially around the wheel arches.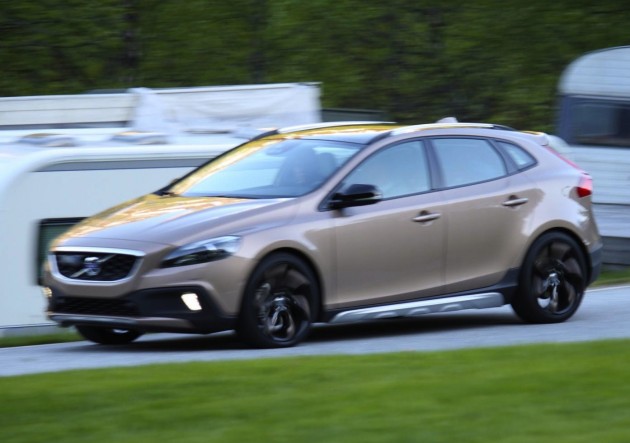 The new Volvo XC40 however is set to borrow all of these credentials while offering a jumped up stance. Some styling tweaks will set it apart, as you can see, with plastic body extensions and new fog lights to suit off-road driving.
Powertrains for the XC40 are expected to mimic those found in the V40, including a range of turbo-petrol engines producing up to 184kW, and a range of turbo-diesel items producing up to 130kW. According to reports, the XC40 will be available in front- and all-wheel drive forms.
Volvo is expected to unveil the new model in full at the 2012 Paris Motor Show in September.