The consequences of the Volkswagen diesel scandal seem to be following on, with Volkswagen America reporting a fifth straight month in falling vehicle sales.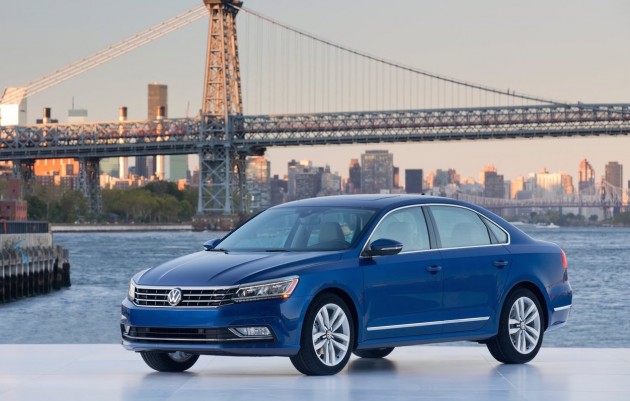 Its core passenger car sector reported 26,914 sales in March. That's down 10 per cent. Sales for the first three months of this year have fallen as well, 13 per cent, to 69,314 units.
The biggest blow was a 22 per cent decline in Passat sales and a 4.8 per cent drop in Jetta sales in March. Both of these vehicles feature a TDI diesel engine, now updated to comply with emissions regulations.
As a sign of the relentless popularity of SUVs, the Tiguan was the only nameplate in the showroom to report a gain in sales in March, jumping 53 per cent to 3519 units in the market.
Luxury brand Audi, meanwhile, doesn't seem to be affected by the diesel scandal. Sales in March in the US set another new record, for the 63rd month in a row for the brand. Audi sold 18,392 vehicles in March, up 7.5 per cent.
Out of the showroom lineup sales of the recently-updated Q7 almost jumped 100 per cent, going out to 3004 buyers. The new Audi A4 was also popular with sales jumping 42 per cent.
Australian sales figures for March will be announced this week, however, year-to-date figures for January and February show a drop of just 0.2 per cent.