This year is set to be an exciting year for motorsport, with various changes for everything from V8 Supercars, Formula One, and the World Rally Champion. As for the latter, for the first time ever, Volkswagen will be competing with a new Polo WRC car.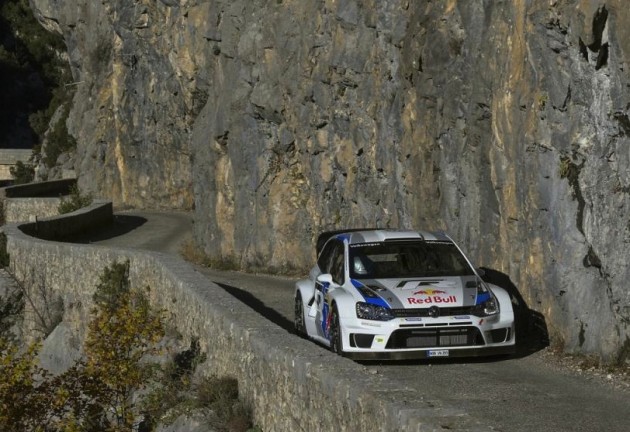 The opening round of the WRC will commence tomorrow, will the big event taking place this upcoming weekend. Volkswagen is understandably very exciting to kick off its rally career. Jost Capito, Volkswagen Motorsport boss, recently said,
"I cannot wait to finally getting going. The entire team at Volkswagen is looking forward to the WRC debut of the Polo WRC.

"The 'Monte' will give us our first indication of how we compare with the opposition – our rivals already have two years' experience of the regulations that came into force in 2011, and have been driving in the WRC for many years.

"Our goal for the Rally Monte Carlo is to gain as much experience as possible and to finish with both cars."
The team will be running two cars, number 7 and 8. The number 7 car will be piloted by Jari-Matti Latvala and Miikka Anttila, both from Finland, while the number 8 car will be driven by Sebastien Ogier and Julien Ingrassia from France. Number 7 driver Latvala spoke about the debut, saying,
"I can hardly wait for the season to get started. I may already have five years as a works driver in the World Rally Championship under my belt, but both the Volkswagen Motorsport team and the Polo R WRC are new to me."
As for the car and its expected reliability, Latvala said,
"The tests up to now have shown that the Polo R WRC is very reliable. This is probably the most important finding so far – and a good basis for future technical developments over the course of the season.

"I have already developed a good feeling for the car on asphalt and snow, which is a good sign ahead of the Rally Monte Carlo."
The Monte Carlo Rally is regarded as one of the toughest tarmac rallies. It's also the oldest rally, being around since 1911.
As for specifications for the Polo WRC car, it's powered by a 1.6-litre turbocharged four-cylinder producing an FIA-regulated 224kW (300hp). Power is sent to all four wheels, after going through a six-speed sequential transmission.
Other changes to look out for in this year's season will be the introduction of the Hyundai i20 WRC car, meanwhile MINI and Ford will no longer be competing. There will be MINI cars though, just not factory-backed teams.