An Italian consumer watchdog has released test data showing an Audi Q5 returning even worse figures after Volkswagen's fix was installed.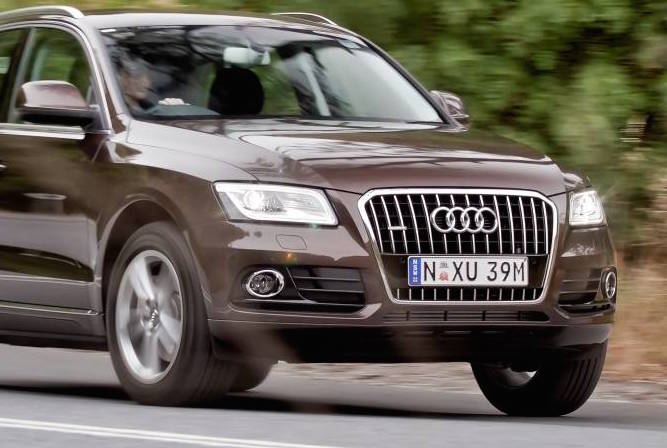 The Q5 in question was fitted with VW's EA189 2.0-litre TDI engine, which had a staring-role in the controversial fallout post-dieselgate, due to its release of 40 times the legal NOx limit.
The group, Altroconsumo, tested an Audi Q5 to evaluate the effectiveness of Volkswagen's fix for vehicles impacted by the dieselgate scandal. Interestingly, the consumer group says the Q5 actually released 25 per cent more nitrogen dioxide and nitric oxide than before the fix.
Altroconsumo is part of a larger group, known as the European Consumer Organisation (BEUC), which has since offered the following statement on the findings:
"This is another blow for EU consumers and a new dimension of the VW scandal. The test by our Italian member clearly demonstrates that VW's solution to deactivate the defeat device is not reliable."
The Italian consumer watchdog group also issued the following statement that echoed some of the anger that European customers may feel in comparison to the much more litigious response in the US:
"It is imperative that the German testing agency who approved the fix, but also their national counterparts, urgently re-examine the solutions to repair the affected cars and that they publish these results. Consumers need to be 100 per cent certain that their car will be in conformity with emission thresholds after the recall."
Germany's transport regulatory body, the KBA, recently approved a fix for 2.0-litre TDI engines. The approved fix specified a number of software modifications, but no removal or addition of hardware to the engine.
"Volkswagen justifies compensation payments to US consumers with the argument that their cars cannot be as easily fixed as in Europe. This excuse now seems to be built on sand. VW must compensate European consumers. This is the only possible way forward for VW to make up for this ongoing consumer detriment.
"National public authorities must finally take action and put pressure on VW to correct their misbehaviour."
It is important to note that the Italian group has released data of just one vehicle, but the group still says the credibility of VW's 'fix' needs to be questioned.
Volkswagen is yet to make an official statement on the study's findings.