Wondering how the new Porsche Cayman GT4 goes and sounds? Here's a nice little clip that demonstrates exactly that.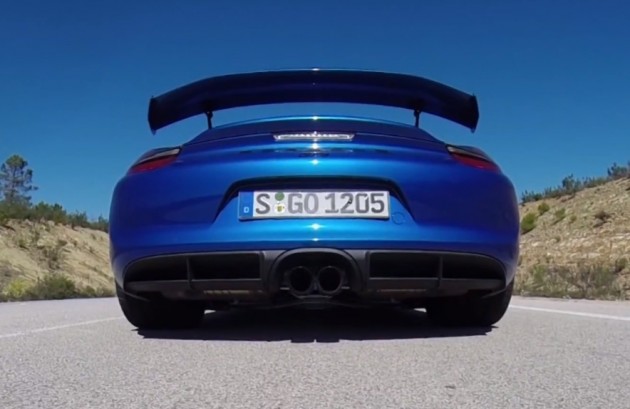 The video was put together by Motorsport Magazine and shows some raw footage of the new GT4 accelerating hard from the outside, as well as a speedo shot as the car sprints from 0-240km/h. It looks very quick, and sounds insane.
To refresh your memory, the Cayman GT4 – the first ever – was revealed at the 2015 Geneva Motor Show earlier this month. It features a 3.8-litre flat-six engine producing 283kW of power and 420Nm of torque. Acceleration from 0-100km/h takes just 4.4 seconds, with a Nurburgring lap time of just 7:40.
Porsche Australia is yet to announce local market details, however, it will hit international showrooms during the middle of this year. Click play below for a taste of its epic performance.