McLaren has revealed a bit of a preview to the upcoming McLaren 12C Spider, the drop-top version of the McLaren MP4-12C. The new car comes exactly one year after the coupe went on sale.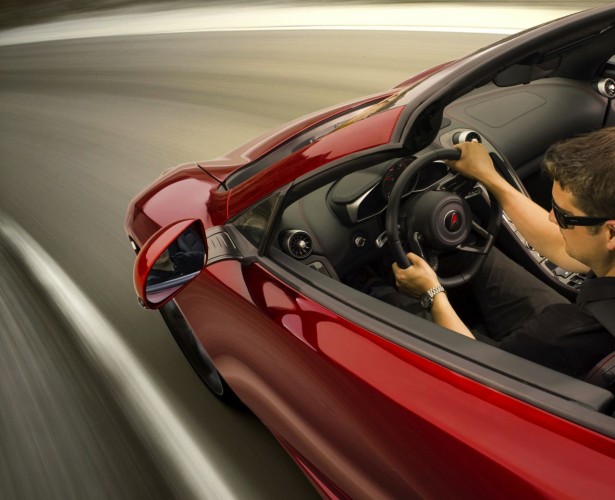 With help from McLaren Formula One driver Jenson Button, McLaren is building up the anticipation for the new Spider, and has released a teaser video with Button describing the sensations of an open-top vehicle.
McLaren promises the Spider will be just as dynamic to drive as the MP4-12C coupe. It will feature the same carbon fibre MonoCell structure, ensuring rigidity is kept at a maximum.
In the back, power will come from the 3.8-litre twin-turbo V8 engine producing 460kW of power, matched up to a seven-speed dual-clutch automatic transmission. McLaren spoke about the new model, saying,
"The 12C Spider is based on the same super stiff carbon fibre MonoCell chassis as its hardtop sibling and so will be just as dynamic to drive. But removing the roof will dial up the sensations experienced, the emotions felt and the noise heard. Especially at the speeds the 12C Spider will be capable of."
Acceleration figures and full details will be revealed on July 3. In the meantime, be inspired with help from Jenson Button in the video below.