Remember the ballistic Lexus LS-based TMG 650 revealed least year? The company has just released a video overview of the insane creation, going over some of the story behind the car.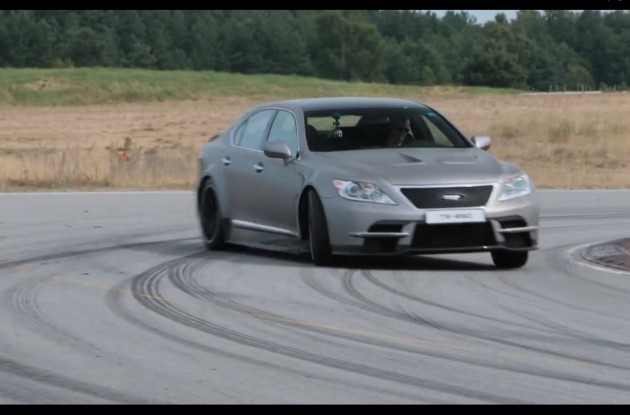 Project TMG 650 was a car designed to showcase some of the possibilities for a future performance vehicle direction. It was created by Toyota Motorsport GmhH, using various technologies derived from developments in Formula One.
Although there are no plans to put the one-off build into production, Alastair Moffitt from TMG says there is a potential for future prototypes like this to spawn production cars. He speaks about the TMG 650, saying,
"It's a suite shop for engineers in a way because you have so many different areas of development where we've been optimising every area that we could. That doesn't mean this is a car that's ultimately in this shape on the road, it's a showcase, a laboratory car that shows the different aspects of a car that you can work on."
To refresh your memory, the TMG 650 is powered by a 5.0-litre twin-turbo V8 producing an almighty 478kW and 710Nm. It's able to sprint from 0-100km/h in just 4.2 seconds.
Click play below for more details.