BMW has kicked off a five-part YouTube video series celebrating the success of the first-generation BMW M3 'E30'.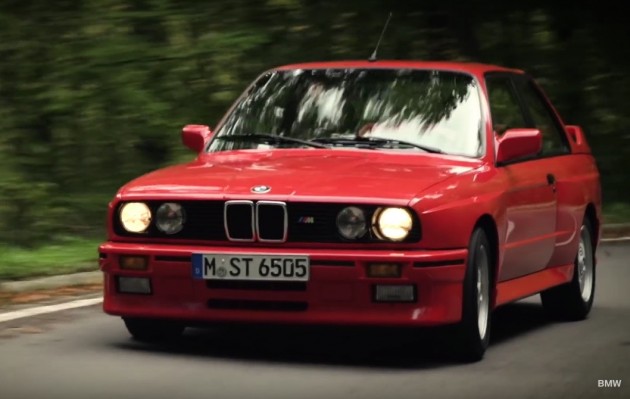 The original M3 pioneered the idea of the mid-size rear-wheel drive performance sedan, offering a wide breadth of ability on the road and on the race circuit. It's a nameplate that has since gone on to be one of the most successful and revered in the industry.
Now in its fifth generation, the M3, although it's now called the M4 in two-door form, carries on the same basic principle as the original. In many ways it has also evolved and advanced, now featuring an efficient yet powerful turbocharged engine, after decades of only naturally aspirated units.
For the E30, BMW M went with a 2.3-litre four-cylinder producing between 143kW and 158kW. In a car weighing around 1200kg (depending on spec), it resulted in a 0-100km/h time within the 6.0-seconds range  – not bad for a car from 1985. Click play below to see the first of the video series.