We're testing the 2016 HSV GTS for what will probably be the last time, unless rumours of the GTS-R come to fruition. It's going to be a sad day when this friendly giant goes out of production.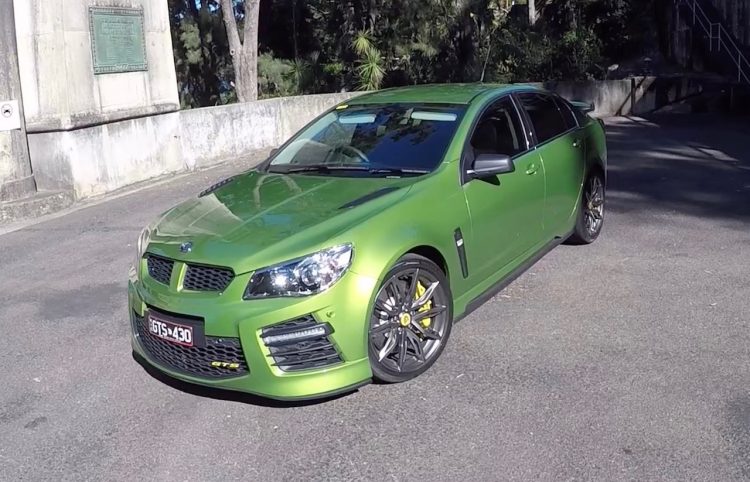 The GTS is the flagship sports car in the HSV range, and indeed the most powerful full-production Commodore-based vehicle on the market. This means this, 2016 model, is likely to remain as Australia's most powerful locally-made vehicle (pending a GTS-R).
On first impressions we're surprised that despite all of its power – 430kW of it – and all of its torque – a whopping 740Nm – the GTS is actually fairly civilised in terms of driving manners. In manual form (as tested) the clutch is a bit heavy, but aside from that it could easily be mistaken for a regular Commodore. That is, until you press your foot deep into the accelerator pedal.
If you do that, the horizon will swarm at you like you're in a time warp, and the engine will growl and bark right up to 6000rpm well before you're ready to change up to the next gear. This thing absolutely flies. Flat out, we're expecting a 0-100km/h time well below 5.0 seconds, and a quarter mile in the 12s.
We'll be putting together a full review and our usual performance video soon. In the meantime, here's our quick point-of-view test drive for you to enjoy.