Tunehouse has revealed preliminary details of it upcoming Tunehouse Subaru BRZ upgrade package. Although the package is not quite finished, the company is seeing an increase of around 99kW.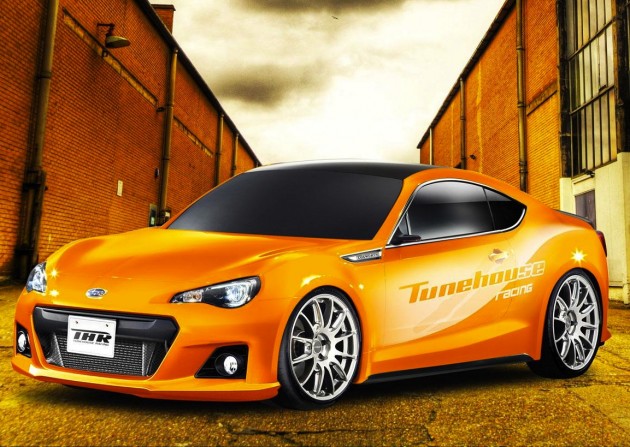 Tunehouse is preparing a full engine conversion for the soon-to-be released Subaru BRZ, including the removal of the standard 2.0-litre naturally aspirated boxer engine. Tunehouse will slot in a 2.6-litre Cosworth crate engine.
With the help of a HKS turbocharger and front-mount intercooler, a forged crankshaft, EcuTek engine computer, and a billet flywheel, power is expected to be up around the 246kW mark. That's around 100kW more than the standard package.
Keeping the rest of the sporty BRZ up to the task of handling that extra power, Tunehouse plans to fit an adjustable KW coilover suspension kit with Whiteline stabiliser bars, a high performance Cosworth braking package, and a fresh limited-slip differential.
Cosmetically, the Tunehouse Subaru BRZ is set to feature 18-inch lightweight Advan alloy wheels, wrapped in Federal RSR tyres.
We're sure there will be plenty of upgrades being released in the near future. We'll keep you updated with any more, including local details on local packages.