A boutique carmaker from London called Trident has unveiled two new models, including the Iceni Magna (coupe) and Iceni Venturer (estate). The company claims these are the fastest and most fuel efficient diesel sports cars in the world.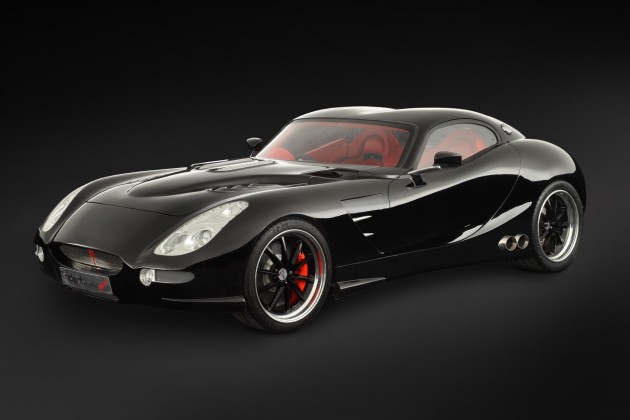 Aside from being the world's fastest, you'd have to agree, it is a rather intriguing sports car design, with hints of the Jaguar E-Type, Ferrari California, and Dodge Viper seen in certain areas.
Powering the unique sports car is a 6.6-litre turbo-diesel V8 producing 294kW of power and 948Nm of torque. This enables acceleration from 0-100km/h to occur in just 3.7 seconds, with a top speed of over 300km/h. The company says the impressive performance is all down to torque, saying,
"It is widely believed that horsepower delivers power, speed and fuel efficiency, but it is in fact torque that matters. Trident has patented a unique way of utilising torque multiplication to improve performance and efficiency, which has been incorporated into all their sports cars."
Three models are now on sale with prices starting at £96,000 (around AU$175,000). Only a limited number will be built.