We're all eagerly awaiting the debut of the TRD Toyota GT 86. Thanks to the TRD website, we now know the performance version will be revealed at the Tokyo Auto Salon 2012 starting January 13.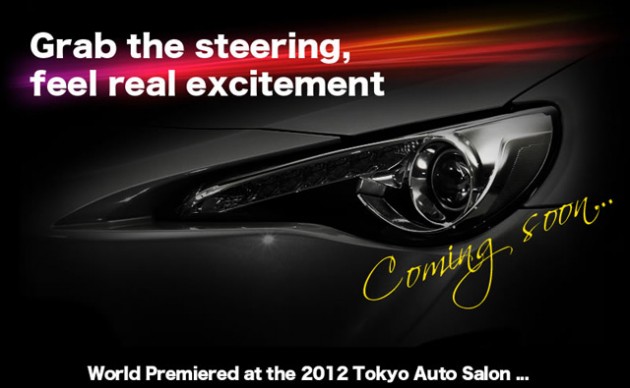 Very little has been revealed in the image posted up on the TRD website, other than the fact that it will make a world debut at the show. As previously reported the TRD Toyota GT 86 is set to receive various tasty performance upgrades to set it apart from the normal variant (to be called simply the Toyota 86 in Australia).
Upgrades will include a bespoke bodykit with front and rear spoilers, side skirt extensions, 18-inch alloy wheels, and some TRD trimming revisions, as seen on a TRD Toyota GT 86 spotted inside a garage a few weeks ago. Mechanical revisions will also be made to increase the GT 86's performance on the track.
Changes include lowered sports suspension, bigger brakes, and improved powertrain cooling. Rumour also has it the TRD Toyota GT 86 will feature a supercharged version of the 2.0-litre boxer engine, producing around 187kW. Confirmation on this is yet to be made.
This will be a very exciting package for all us driving enthusiasts, if all this comes true at the unveiling anyhow. We'll be sure to keep you updated on the details later this week, including possible figures on production numbers and pricing.