Toyota may soon step into the micro hot hatch segment with a sports car based on the otherwise humble Toyota Yaris. It would blend in nicely with Toyota's recent announcement of re-entering the World Rally Championship in 2017.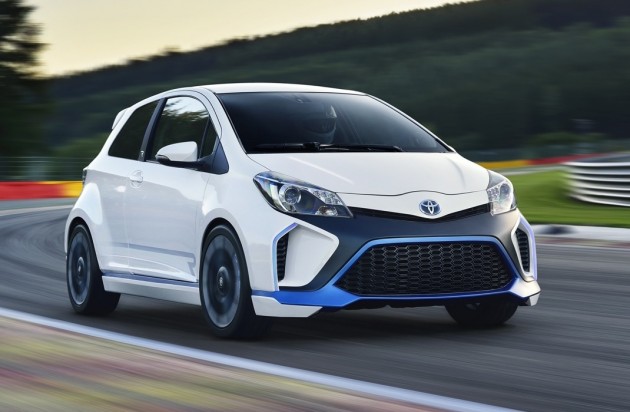 According to various reports, the hot Yaris will be like a production version of the WRC car, featuring unique panels and added spoilers and wings, racy alloy wheels, and potentially a widened track and bolstered wheel arches.
Under the bonnet there's talk of Toyota using its new 2.0-litre turbocharged four-cylinder engine, which debuted in the Lexus NX 200t. In the Lexus SUV the unit produces 175kW of power and 349Nm of torque. Even if it is left untouched this could be a cracking engine for the little Yaris.
Although the WRC car is all-wheel drive, the performance Yaris is expected to retain a front-wheel drive layout with a six-speed manual transmission. This would translate to lots of fun behind the wheel, and very quick acceleration times.
Nothing is official just yet so we have to keep our fingers crossed. At the moment the sportiest Yaris you can buy in Australia is the ZR. It comes with a 1.5-litre engine producing 80kW, capable of 0-100km/h in 10.2 seconds (automatic).
Toyota has previously hinted that a special performance Yaris could be on the way. It unveiled the Yaris-based Hybrid-R concept car in 2013, featuring a 1.6-litre turbo engine and hybrid electric system. The combined output was an incredible 313kW.
If this idea does see the light of day it probably won't hit the showrooms until at least 2017, coinciding or supporting the debut of the Yaris in the WRC.