Toyota has revealed its new global architecture (TNGA) which will underpin around half of the company's models by 2020.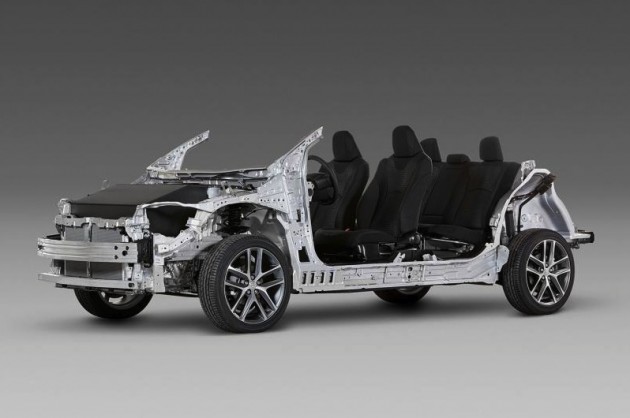 The new platform is designed to improve the core vehicle performance and product appeal, and to streamline production processes and even reduce resource consumption during the manufacturing process by 20 per cent.
Development is also focusing on part and component sharing between models to help reduce costs, and in the process the company promises lighter weight and more compact components to improve performance and cabin packaging. Toyota president Akio Toyoda said,
"Sudden and drastic changes in the business environment mean that conventional ways of thinking and doing business can no longer help us grow sustainably. We are at a crossroads where we must now build a new business model."
Toyota says the platform will be used with new-age powertrains that are developed to reduce fuel consumption and provide an enhanced driving experience, with a lower centre of gravity. In fact, Toyota says the aim is to increase body rigidity by 30 to 65 per cent to support an improved driving experience. Toyoda added,
"I want 2015 to be a year in which we take steady and bold steps toward sustainable growth. We can do this by launching new models that incorporate TNGA, and making good use of this intentional pause to strengthen our competitiveness."
The TNGA platform will accommodate a range of all-new engines, with a promise to improve efficiency by around 25 per cent and increase engine output by over 15 per cent compared with the equivalent engine lineup of today.
What will be the first model to use the TNGA architecture? A mid-size front-wheel drive model will be launched later this year. Versions of the platform will then be launched for small front-wheel drive cars, all-wheel drive models, and even rear-wheel drive vehicles.