Australian car shoppers are generally a well-researched and intelligent bunch of people, trawling the internet for the best option before plonking down any hard-earned cash. Whether you want the best small SUV, best medium SUV or best large SUV, we've collated all of the most interesting upcoming models into a Top 20 megalist, breaking our traditional format seen in our previous top 10 best SUV articles and other top 10s.
The automotive industry is undergoing a remarkable level of transformation, with electrification, autonomous technology and revolutionary new engines coming to the market very soon.
The purpose of this article is to give you, the buyer, an array of upcoming future SUVs to look forward to, in one place, so you can decide if there is a future model worth saving for. Or to see if it might be worth holding out on a previously planned purchase.
Given the popularity of SUVs, we may have missed a few, such as the new Jeep Compass, Alfa Romeo Stelvio and VW Teramont (not confirmed for Oz), but here are 20 of what we think are the most interesting models coming soon, in order of expected market arrival.
Audi Q2 – February 2017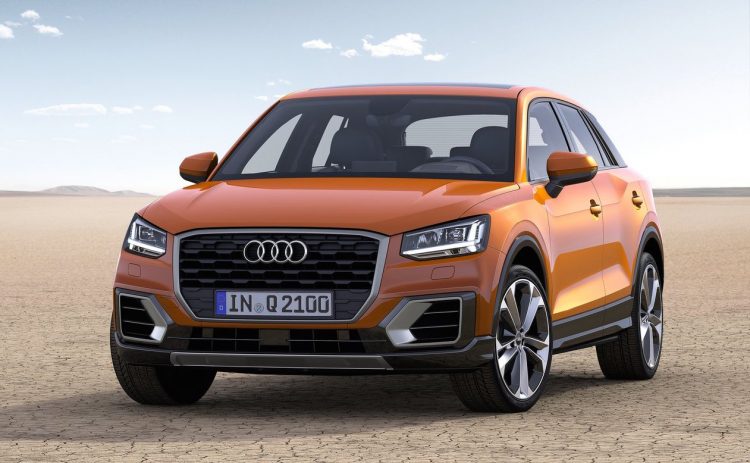 Audi's newest urban baby breaks Ingolstadt's design mould to usher in a more dynamic and youthful language. Targeting a younger, inner-city demographic, the Q2 features distinctive styling elements such as the blacked-out C-pillar and multi-coloured LED lizard skin interior, in addition to the usual Audi virtues of interior sophistication and efficiency. With petrol and diesel engines including a 1.4-litre turbocharged four-cylinder, the Q2 will start from $41,100 when it arrives in Australia in February. The Q2's big brother, the new Q5, will bow at the Paris Motor Show this month, sitting on the same VW Group MQB platform. It's expected to arrive later in 2017.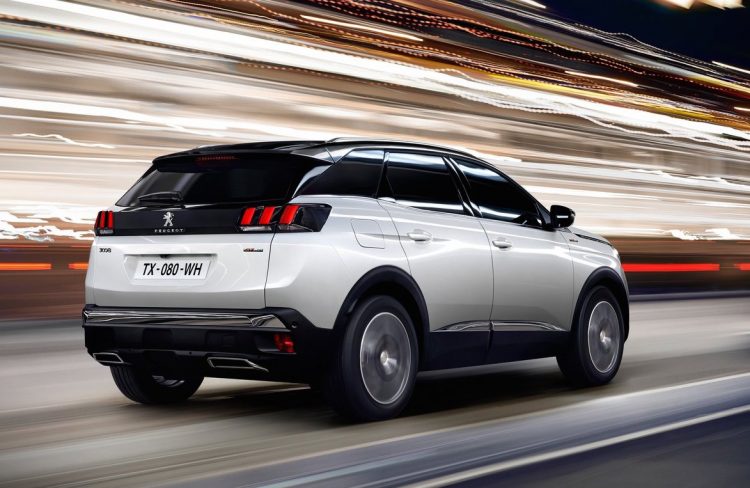 Peugeot's 3008 evolves from a dorky MPV to a sexy crossover as it migrates to the EMP2 architecture. Due early next year, the car features 1.6-litre, 121kW petrol and 2.0-litre, 132kW diesel engines mated solely to six-speed automatics. Peugeot's i-cockpit promises digital ergonomics possibly making it the most innovative French interior since the Citroen C4 Cactus. A GTi version could join it down the track, but hybrids are almost a certainty. It will be joined later by the seven-seat 5008.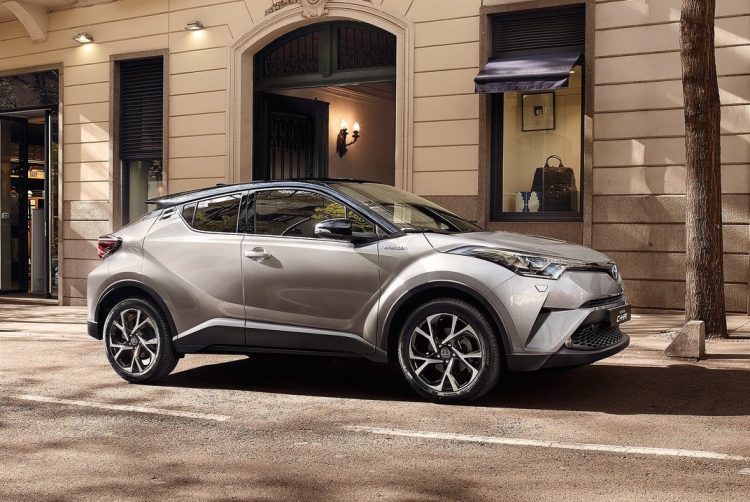 Nissan Juke will soon have a direct rival from Toyota in compact SUV class, called the C-HR. It is the second model on the brand's TNGA modular platform, which will underpin the vast majority of the brand's lineup from Yaris to Camry by the end of the decade. The C-HR features coupe-like styling, with a very upmarket interior. Power comes from a 1.2-litre turbocharged engine with 85kW and 185Nm, sent through either a CVT or six-speed manual. The bold C-HR should be priced above the likes of Mazda CX-3 in the early-mid $20k region.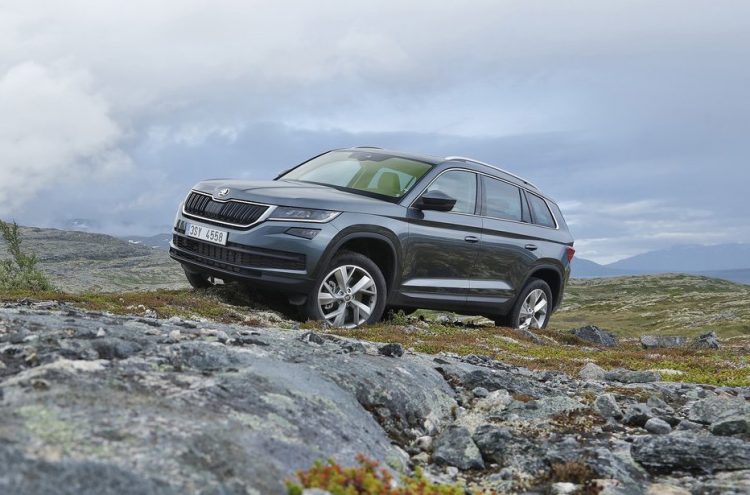 VW's Czech brand hopes the MQB-based Kodiaq will spearhead a return to the US market. Either way, it promises to be one of the brands most succesful models, with an interior that is true to the 'Simply Clever' mantra. Petrol and diesel engines will feature throughout, ranging from 1.4-2.0-litres.
Land Rover is preparing a swoopier coupe-SUV based on the Jaguar F-Pace's iQ architecture. It's expected to be similar to the Range Rover Sport in terms of ability but will have sharper dynamics for jaunting about town. This is a trend which began with the BMW X6 and Mercedes GLE Coupe, with coupe-like versions of the Mahindra XUV500, Bentley Bentayga and Porsche Cayenne even expected before the end of the decade. The Range Rover coupe is likely to come with Land Rover's new twin-turbo four-cylinder engine with 177kW/500Nm.
New BMW X3/ X5/X7 – 2017 onward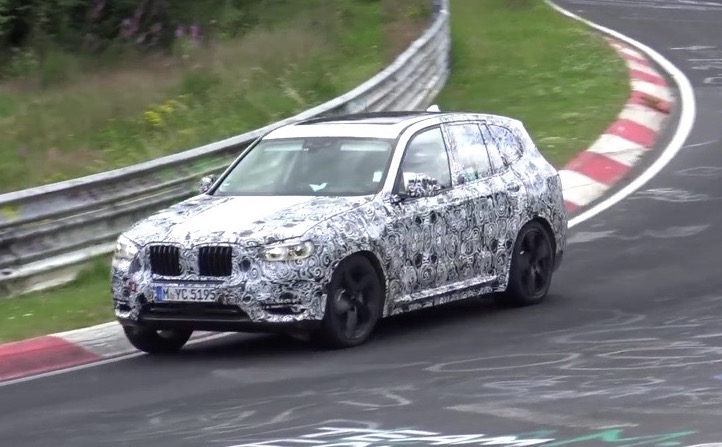 Three new Bavarian SUVs are expected soon, all sitting on the CLAR platform that debuted with the G11 7 Series featuring lighter weight materials and more efficient engines. You can expect evolution in all conceivable areas, with the all-new X7 targeting buyers who want more interior space and luxury than the X5. The new X3 is likely to be lighter weight, and more practical inside, with a proper X3 M performance version known to be in the works. An X2 is also expected in the next couple of years, with the same philosophy as the X4 and X6 but based on the X1's UKL platform. It's set to be a more sporty and coupe-esque shape than the mature X1.
New Mitsubishi ASX/Outlander – late 2017
Mitsubishi may have lost the plot when it comes to passenger cars, but its ute and SUV game is as strong as ever. Joining the Pajero and Pajero Sport, all-new versions of the ASX and Outlander are expected in the next 18 months. The Outlander is previewed by the GT-PHEV concept (pictured), while the ASX is out and about testing now, inspired by the eX and XR PHEV concepts. Both cars will be more boldly styled with plug-in hybrid tech likely for both. For those wanting full electric propulsion, a 400km-ranged small SUV will be coming here in either 2019 or 2020.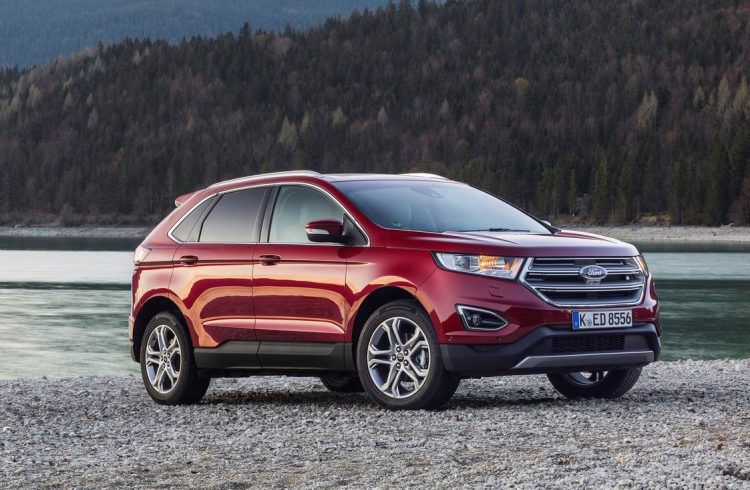 Ford's Australian-designed Territory was a masterstroke by the company when it first debuted, but now it begins its descent into euthanasia. Confirmed as its replacement is the five-seat Ford Edge, meaning that for the time being, the seven-seater Everest will have to fill the void left by some Territory variants. Nevertheless, the Edge will be a more modern, compact and efficient SUV with higher-end styling. Internationally, engine choices range from a 2.0-litre diesel with 154kW/450Nm, to a 2.7-litre twin-turbo V6 with 224kW and 475Nm. It will depend on whether ours are sourced from Europe or Canada. A seven-seat variant is built in China but seems unlikely at this stage.
Infiniti QX50 – early 2018
Infiniti's brand renaissance is underway, kicked off with the Q30 hatch now in Australia, but the next-generation QX50, inspired by the Infiniti QX Sport Inspiration concept, will debut the world's first mass-production variable compression ratio engine. Promising 201kW and 390Nm, the engine varies its compression ratio from 8:1 to 14:1. Economy improvements of 27 per cent are quite a staggering promise, meaning it could dip into the fives. Add this to styling previewed by the QX Inspiration concept, X3, Q5, Lexus NX 200t and Jaguar F-Pace had better watch their backs.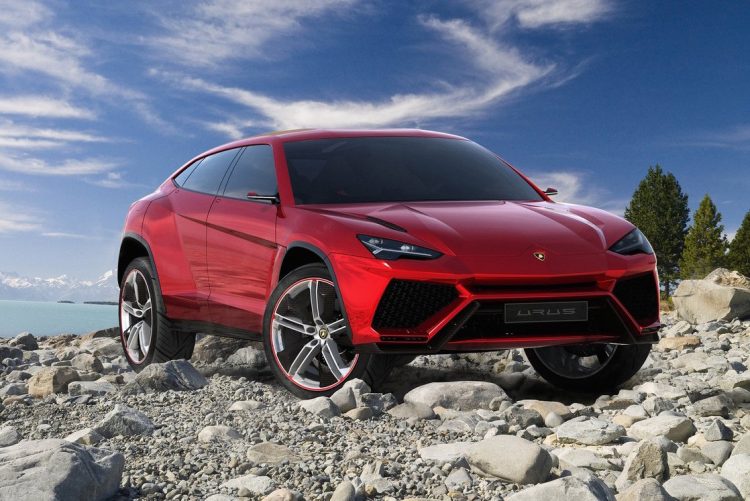 Lambo's foray into the big end of the SUV market begins next year with a model called the Urus. It's believed it will be powered by a 4.0-litre twin-turbo V8 engine mated to a conventional torque converter transmission. Featuring carbon fibre and to be built at the same Sant' Agata Bolognese factory as the Huracan and Aventador, the Urus will no doubt be gunning for the world's fastest production SUV title from its distant VW Group brother, the Bentley Bentayga. The Bentley manages 0-100km/h in 3.9 seconds and a 300km/h top speed. Porsche Cayenne and VW Touareg are also due for a full renewal in the next few years, but probably won't be as exciting as the Urus.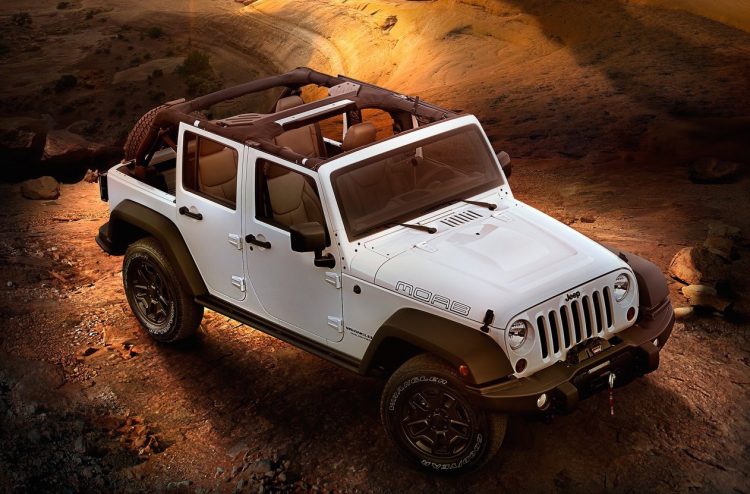 The perennial and iconic Wrangler comes in for a redesign soon, with aluminium panels to make it lighter and thus more fuel efficient. 3.0-litre V6 diesels and a 2.0-litre turbo-petrol with 220kW are likely, mated to an eight-speed automatic and possibly six-speed manual. Other drivetrain options could include a normally aspirated V6 but these will all go a long way to improving the Wrangler's refinement. A more upmarket interior will need to be rugged and utilitarian, copping all the abuse devout off-roaders could throw at it. Best of all, there is set to be a ute version and you can bet Fiat Chrysler Australia will want it here. Other Jeeps due soon include the Compass, all-new Grand Cherokee and Grand Wagoneer flagship.
New Mazda CX-5 – 2018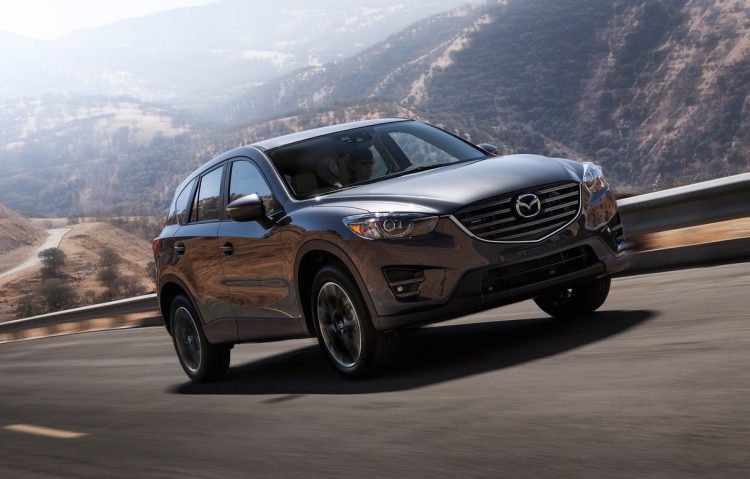 The current CX-5 debuted the company's SkyActiv philosophy which has been wildly succesful across its range in making fuel efficient, powerful and lightweight cars that are great to drive. The next-generation CX-5 will continue to evolve that philosophy with SkyActiv II engines promised. Using the CX-9's 170kW turbo engine could give the Ford Kuga and Subaru Forester a serious rival as well.
The CX-5 has been a great seller for the brand and spy shots of the next-gen model indicate it will have a more refined version of today's styling language. The car will almost certainly be quieter and lighter, and more fuel efficient.
Buying a new car? We can help you beat the dealers and potentially save you thousands. Click here for a free, no-obligation quote.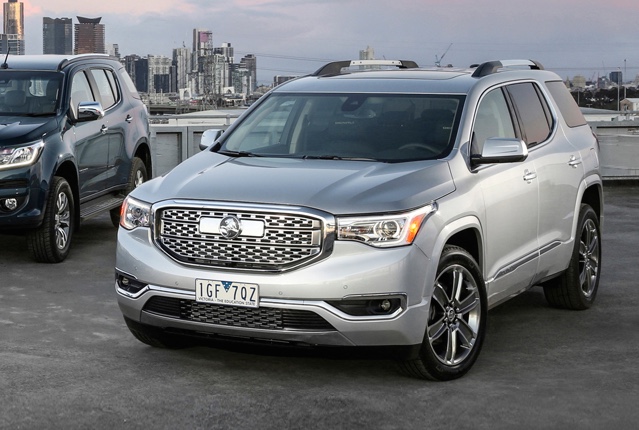 Holden is investing heavily in a marketing and product offensive that will give it a new identity for when it no longer builds cars in Australia. Its entrant in the all-important Kluger, Territory and Pathfinder market is some time off but it will hail from the United States in the form of a rebadged GMC Acadia. The US-built model features V6 and possibly diesel power and represents the diversity of Holden's upcoming product portfolio, which sources from regions as diverse as South Korea, Europe and the United States. A replacement for the desperately ageing Captiva is also due next year, taking the form of the Chevrolet Equinox.
Jaguar is said to be planning a small SUV to sit beneath the F-Pace, tipped to be based on the Land Rover Discovery Sport platform. This model should fit in between Mercedes-Benz GLA and GLC for size. A full lineup of Ingenium petrol and diesel engines is a safe bet, while an electric variant could be part of the company's broader EV plans.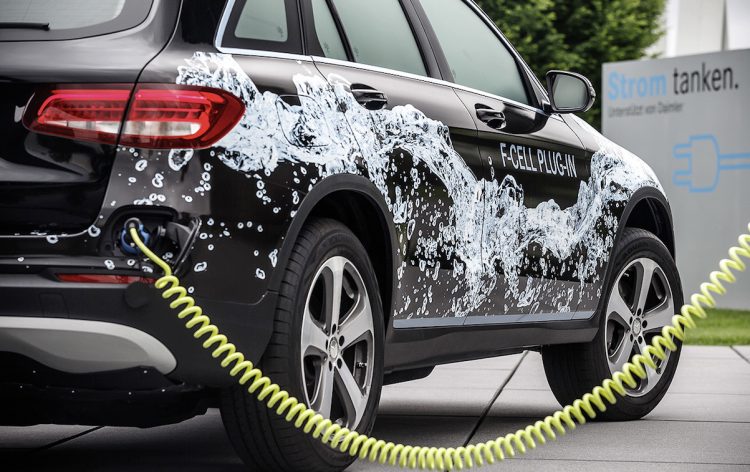 Set to be previewed at the Paris Motor Show, the Mercedes-Benz electric SUV concept is going to be one of four passenger EVs expected before the end of the decade. Prompted by Tesla's enormous success in this field, the company's electric fleet will expand as far as vans, trucks, buses and more. The first car is expected to be GLC-sized and due in 2018.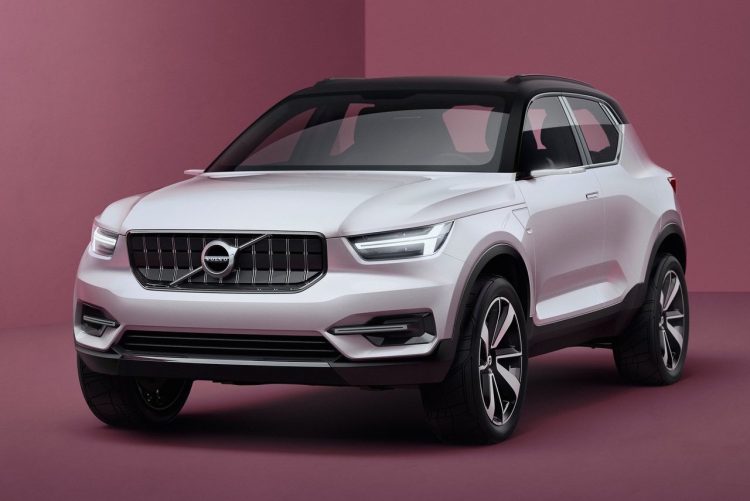 Volvo's next-generation small crossover will be based on the CMA architecture developed with parent Geely. The XC40 was previewed by the 40.1 concept (pictured above), which ushers in the small car design language of the newly-revitalised brand. Electric and hybrid variants are on the cards, with the primary propulsion unit destined to be a powerful 1.5-litre three-cylinder mill. This car has the potential to shake up the Q3/X3/GLC segment like its big-brother the XC90 has made a splash in the X5/GLE/Q7 swimming pool.
New Haval H2 – 2018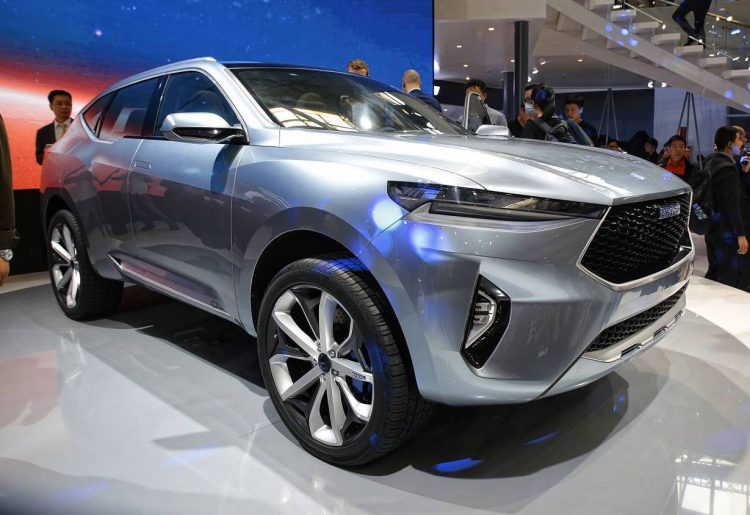 Haval is becoming one of the most talked-about SUV makers, with interest in its H2, H8, H9 and new H6 growing, but sales in Australia are not quite reflecting that. Newer models including an all-new H2 based on the HB 02 concept and a Jaguar F-Pace-inspired coupe based on the HR 02 concept could do plenty to raise company profile if they reach Australian shores as expected. Hybridisation is on the cards for some models but no diesel as yet.
Rolls-Royce Cullinan – 2018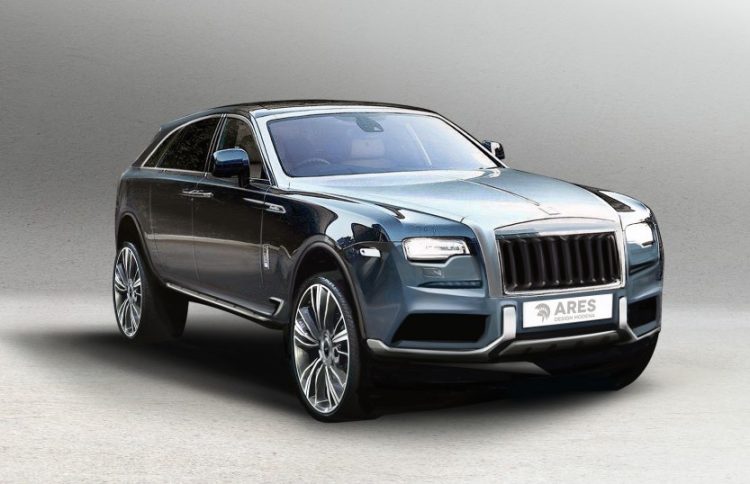 The 2018 Rolls-Royce wagon will not be tainted with the SUV name. According to the carmarker it will be a High Sided Vehicle. Expected to be based on the same architecture as the 2018 Phantom or the BMW 7 Series CLAR platform like the current Ghost, the Cullinan is likely to receive turbo V12 and hybrid power. It will be aiming to scalp the Bentley Bentayga's crown as most luxurious SUV, just as the Urus wants its fastest SUV title. It is likely to adopt the current design language as seen in the rendered image above.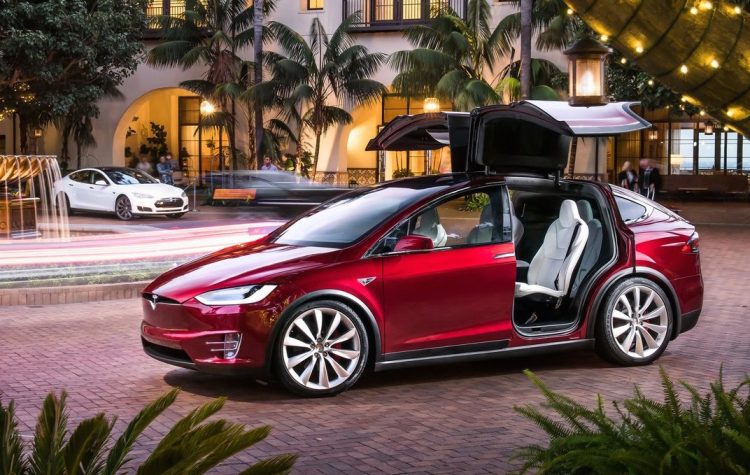 Tesla's three-pronged master plan to democratise long-range electric cars and put them into the hands of the masses has culminated with the affordable Model 3, due to start production mid next year. The Model Y, SUV variant of this car is sure to bow soon, and will probably be a higher-riding, more practical version of the model 3, that won't differ much from its anticipated US$35,000 start price. To stave off cost and complexity, it will probably do away with the larger Model X's 'falcon doors' (pictured), but it's unknown whether it will retain that cars coupe silhouette or adopt a more upright conventional design.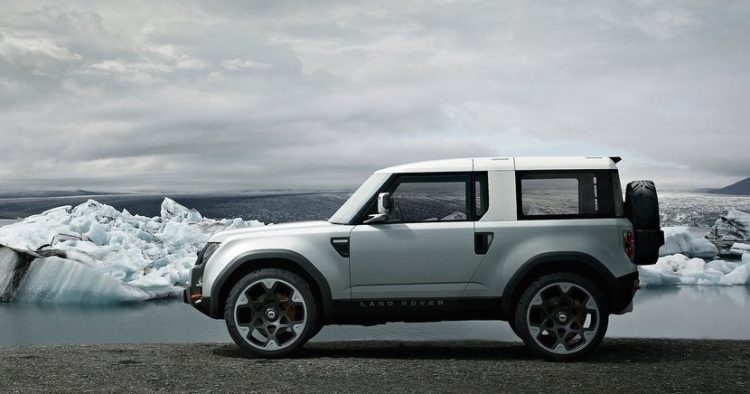 This is a car that Land Rover desperately wants to get right. An all-new Defender is a necessity due to upcoming crash and emissions regulations. The widespread rejection of the DC100 concept (pictured) has made the designers sweat and rethink their approach. It might break the continuity the car has had since the original Series I of 1948, but the company will want to maintain its toughness and durability to keep existing customers happy. Added user-friendliness and refinement are sure to be part of the equation, with some clever tech.
Its German nemesis, the Mercedes G-Glass, is due for its first redesign since the 1970s too, while the 70-series Toyota LandCruiser will keep on truckin' for the time being, with some updates coming later in 2016.
Buying a new car? We can help you beat the dealers and potentially save you thousands. Click here for a free, no-obligation quote.