The countdown is on to a new era for Holden. For the first time in 70 years, the 'Lion playing basketball' will no longer come to represent vehicles put together in this country, but cars the company assures us are still for Australia.
Over the years, many Holdens have reached iconic status, through either their racetrack prowess or sheer desirability. The company succeeded at etching its mark into the Australian psyche like few other local icons could ever hope to achieve. We all know the A9X, SS and Monaro GTS, but here are ten lesser known models that either didn't reach full-scale production, or were an outsider's vision of what a Holden could be. Here, in no particular order, are the top 10 most obscure Holdens we can think of.
Holden Torana GTR-X
The Torana earned its place in Australian folklore thanks to its big engine/small car formula, which brought it success at the racetrack and put Peter Brock on the map. A 1970 concept car called the GTR-X, which almost entered production, could've added something genuinely exotic to Holden's repertoire. It is the most wedge-shaped and possibly sporty design in Holden's history, with its angular shape and pop-up headlamps reminiscent of Ferraris and Maseratis of the time. It's lithe 1043kg weight was thanks to a fibreglass body, enough for the 186 to propel it to 210km/h. If Holden had pressed ahead with the GTR-X, it could've had a genuine Datsun 240Z rival.
Holden VL Calais HDT Director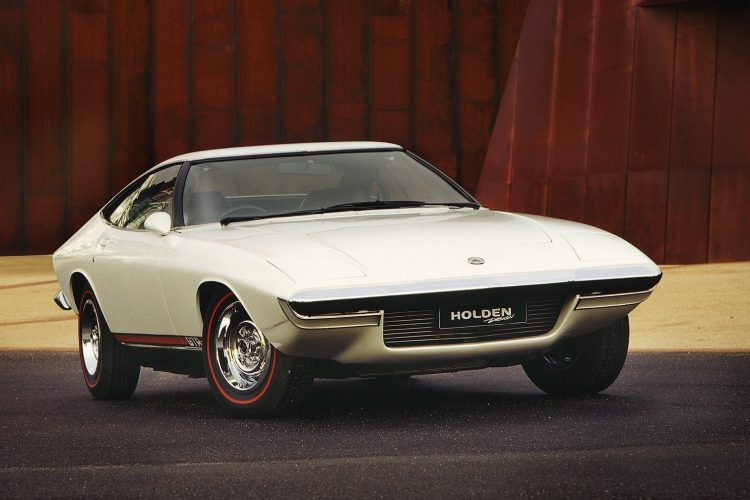 Widely believed to be the straw that broke the camel's back between Holden and Peter Brock's formerly rosy relationship, the HDT Director was actually a groundbreaking car in many ways. In 1987, here was a car with a CD player and independent rear suspension – some five years before Holden adapted it for the VP Commodore. The wide bodykit was a slightly more subtle rendition than the brash Walkinshaw that came later, while a 223-230kW engine was available. It was Brock's 'magic box' Polariser that strained the relationship, though. A small box located in the car was supposed to align the molecules of the car and improve performance, but there has never been any documented proof of this working. Needless to say, Holden didn't want to be associated with it, which led to the formation of HSV with Tom Walkinshaw Racing.
Holden VH Commodore Adayer Sportif
The first two-door Commodore was made by Classic Car Craft in the 1980s, combining the mechanicals of a VH SL/E 5.0-litre V8 Aussie Commodore with an overseas-only Opel Rekord two-door sedan body. This quirky concoction also featured headlights form a Ford ZK Fairlane of the era, for a very bizzare front-end treatment. Nevertheless, with only 12 made, it could be worth something these days.
HDT Monza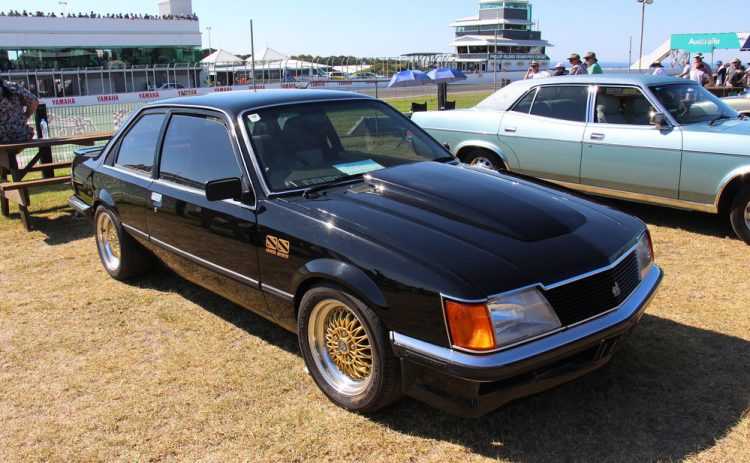 The other two-door Opel from the 1980s was the wedgier Monza – a genuine sporty coupe. Being based on the same underpinnings as our Commodore, Peter Brock eyed it off as a potential Monaro successor. It's wedgy body was combined with HDT's 183kW Group 3 V8 engine, a T5 manual gearbox and the independent suspension setup which it came standard with in Europe. In the end, the cost of meeting ADR's regulations knocked it on the head before it saw series production.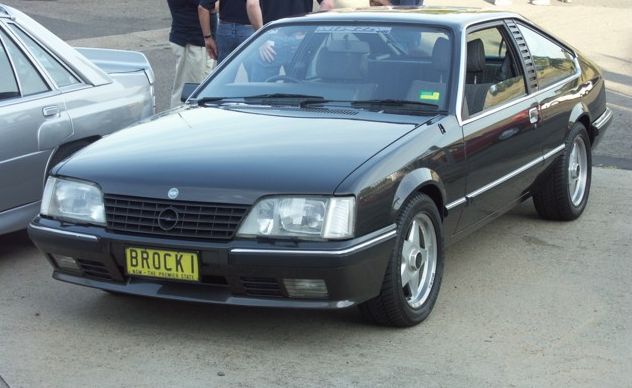 In the late 1970s, Holden ultimately took a gamble with a smaller car in response to the fuel crisis which saw buyers temporarily favour smaller cars which they perceived as more fuel-efficient. During the Commodore's development, Holden also weighed up continuing the SWB Kingswood body, with a facelift dubbed WA. A more aerodyamic six-window style with a wedgy front end was proposed but Holden instead moved ahead with the VB Commodore and WB Statesman/Ute program.
Five-door Torana
While the fans wanted Holden to bring back the Torana nameplate by the late 1990s, nobody was expecting it to return in the form of this 2004 concept. It had the makings of an interesting car, adopting a five-door hatch body style, an innovative (for the time) glass roof, and a leisurely four-seat layout inside. It went on to inspire the 2006 Commodore, but sadly the 280kW twin-turbo V6 didn't see light of day.
Holden HJ Overlander
Some time after the Ford Falcon XY 4X4 ute, Tasmanian engineer Arthur Howard wanted to have a go at transplanting the same formula but utilising Holden utes and wagons with their V8 muscle. The HJ/HZ Holden served as the donor from 1977, with a total of 80 cars being built in Tasmania – split between 20 utes, 30 panel vans and 24 wagons and six One Tonners. Holden's separate chassis setup at the time lent itself well to the addition of Dana front live axles and leaf springs. Its spiritual successor would come 25 years later in the form of the Adventra and One Tonner AWD.
Holden 'Marilyn' Monaro convertible

The modern Monaro was a major success at creating an aspirational car for the brand and lent itself extremely well to the VT-VZ series body. It was successfully exported to the US and UK and formed the basis of many desirable HSV's. A one-off show car in 2004 took the desirability one step further with a convertible style. Nicknamed 'Marilyn', the Monaro cabriolet also looked cohesive and sexy, but from some media reports was not great to drive due to the inherent flexibility of the body. Still, when it looks this good, we think it's a shame it never made it to local showrooms.
HRT W427 Coupe

This was going to be Australia's supercar; a homologated racing special in the spirit of the Porsche GT2 and Ferrari 430 Scuderia. A 7.0-litre V8 from the Corvette C5R was sourced, making 417kW and connected to a Tremec T56 gearbox. It was supposedly capable of 299km/h and 0-100km/h in 4.4 seconds. A unique double wishbone front suspension setup (instead of MacPherson Struts) and carbon fibre bonnet are just two of the factors that made it too difficult to mass produce in the end, meaning several deposits were apparently refunded.
Aussie-made 2018 Cruze and 2018 Commodore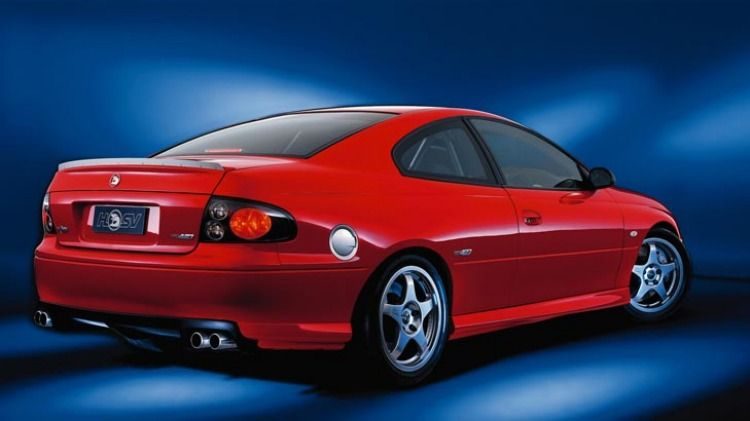 While these cars will now be coming from South Korea and Germany respectively, Holden reportedly had arrangements in place to build the VF Commodore's successor and the second-generation Cruze. It was a deal that would've secured the future of the Elizabeth plant until 2022. A new government and its implementation of the 'Productivity Commission' took a dim view on any automotive-related subsidies, meaning head office instead decided to pull the plug after government ambivalence added to the already long list of headwinds facing our local automotive industry. It could be argued, then, that this is the most unfortunate loss of all.