Following the popularity of our Top 10 Best SUVs coming to Australia in 2015-2016 feature, we bring you the next wave of urban conquerors. We've endeavoured to give you a diverse preview of the most significant SUVs that are soon to arrive. From new Chinese value-oriented propositions, to quirky French chic, to toys for the rich and affluent, and revisions of some old faithfuls.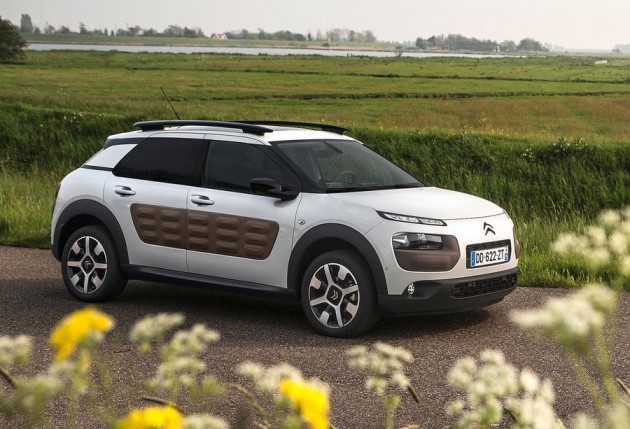 The French C4 Cactus isn't arriving as early as hoped, but remains as fresh and innovative as it was when initially unveiled in 2014. Lightweight (under 1 tonne), minimalistic and innovative, the C4 Cactus is unlike anything else on the road. It represents a return to what made Citroen great; innovation with a dash of craziness. Whether it catches on in large numbers like it has in Europe remains to be seen, but we think it would make 2CV designer Pierre Boulanger proud.
Interesting features include a roof-mounted passenger airbag, a range of three- and four-cylinder engines, and a complete rethink of interior ergonomics, along with light impact-absorbing panel pillows.
New-look Mitsubishi ASX – 2017

Mitsubishi's ASX was one of the first compact crossovers on the market. As such, it has been one of the brand's shining beacons, consistently racking up sales while its showroom stablemates like the Lancer languish.
The next iteration is expected to take the shape of the US-spec 2016 ASX revealed last year, with its "Dynamic Shield" front end design (pictured above). Given that most Mitsubishi concepts feature a plug-in hybrid powertrain, like its big brother Outlander PHEV, it's a safe bet Mitsi wants to roll this technology out across a larger number of its future cars and SUVs, potentially including the future ASX.
New Mitsubishi Pajero – 2018?
This one is not yet confirmed, with some industry insiders speculating it could be canned before it gets the chance to see the light of day. The current Pajero has continued with mostly minor changes since 1999, the only major facelift occurring in 2006. Neverthless the three-diamond brand dropped hints with the GC-PHEV concept (pictured above) at Tokyo in 2013, which featured a 3.0-litre V6 combined with a 70kW electric motor hybrid. It's 30mm longer, 80mm taller and 95mm wider than today's Paj.
Holden… something – late 2017/ early 2018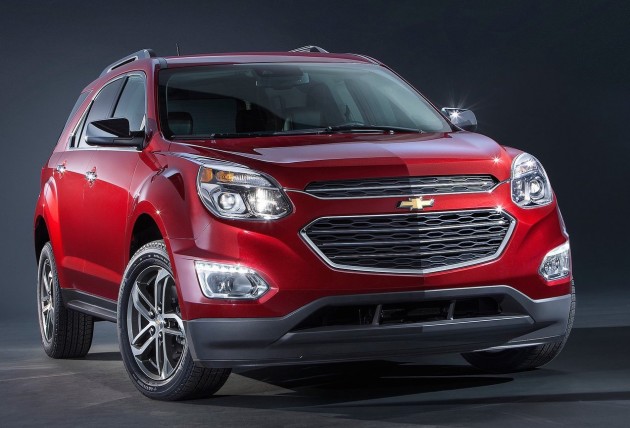 After the locally manufactured Holdens disappear from showrooms late next year, a range of 27 new imported models will start to become staples; primarily Colorado, Astra, Commodore/large sedan, and a new premium SUV around 2018.
A seven-seater is a very likely possibility, to come in the form of an Opel-manufactured flagship SUV, on the C1XX platform; recently shown under the 2017 Cheverolet Equinox at the Detroit Motor Show in January. The platform is the SUV version of the next Commodore's expected E2XX toolkit. Other variants will include Buick Enclave, GMC Acadia and Cadillac XT5, none of which are expected to arrive here.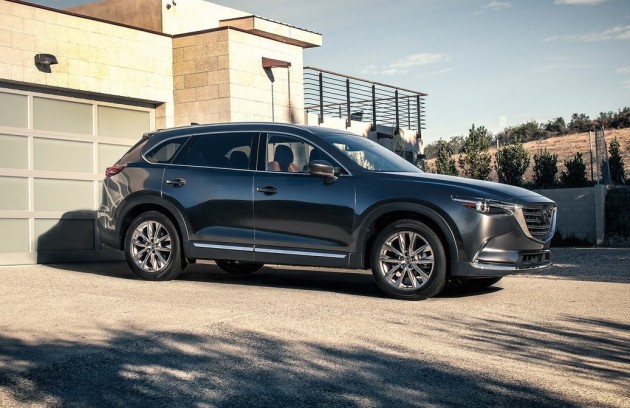 Mazda's important CX-9 marks a break in philosophy by incorporating the first turbocharged SKYACTIV engine. In doing so, the Hiroshima brand sheds weight, and improves fuel consumption by a claimed 20 per cent. The new 2.5-litre turbocharged four-cylinder generates 169kW and 420Nm, offering more power but less torque than the Ford- derived V6 it replaces. No diesel is planned at this stage, as this crossover was developed with America in mind, but at 130kg lighter than the present version, it promises fine handling and more manoeuvrability.
MG SUV – Q3 2016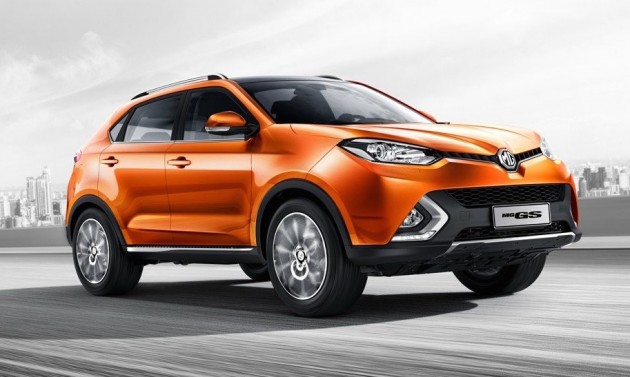 A potentially exciting new entrant will come in the form of the MG GS/ GTS SUV later in the year. The Chinese-made debutants will feature 1.5-litre and 2.0-litre turbo power, with dimensions similar to the Mazda CX-5. We look forward to seeing if the new car can do justice to the storied marque's sporting credentials.
Alfa Romeo SUV – by end of 2017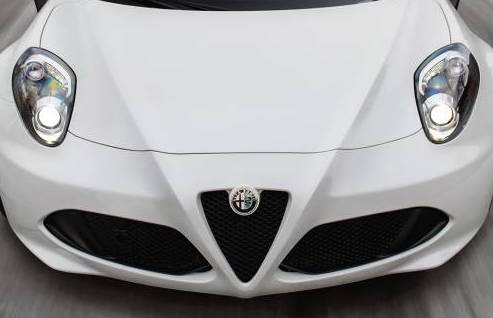 Alfa is planning to launch three SUVs by 2020, with the first being a mid-sizer. Expected to use the 1.8-litre twin-turbo fours of the incoming Giulia, as well as the Ferrari-developed 3.0-litre V6 in the QV flagship, the SUV will fill a gaping hole in the Italian maker's lineup as it too seeks to capitalise on the transition from normal cars to SUVs the majority of new car customers seem to be making.
Maserati Levante – 2017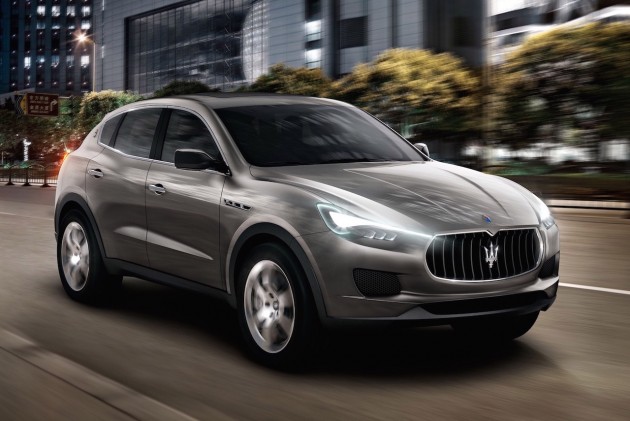 The prestige Levante is an overdue SUV from Italy's Maserati. Expect the same 3.0-litre V6 and 3.8-litre V8 powertrains seen in the Quattroporte, with diesel offered as an option. Prices are expected to be around the $200k mark.
Tesla Model X – second half of 2016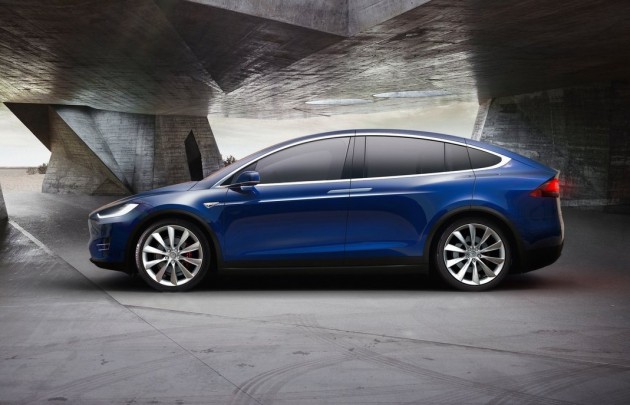 Although slow getting off the ground last year, the Model S's high-riding, hunchback brother with dramatic avian doors could land here before year's end, but the smart money is on 2017. Prices are expected to begin around $100,000, with six seats and 'bioweapon defense' air quality control system to feature on all. With a drag co-efficient of 0.24 – a record for an SUV – the fully electric vehicle will benefit from Elon Musk's supercharger network, all along the eastern seaboard of Australia. Ludicrous Mode and a 90kWh battery pack will offer BMW X6 M-humbling performance in the top version – probably warranting inclusion in our next Top 10 Performance SUVs feature.
It will be joined by a little brother, expected to be called Model Y and based on the upcoming, mass-market Model III, which debuts later this year.
Haval H9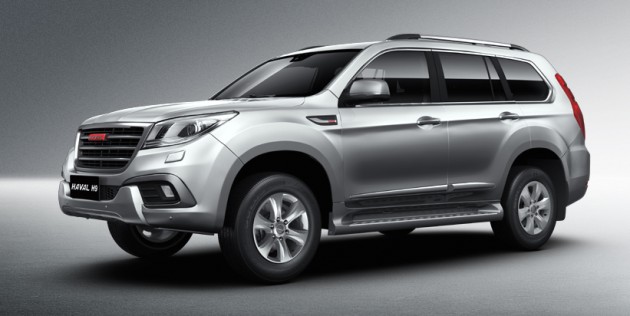 New Chinese debutant Haval – a division of Great Wall Motors – is after your wallet and wants to become the pre-eminent SUV marque. It intends to do so with the recently launched H2 and H8, both of which feature premium appointments and modern styling. A larger, body-on-frame beast called the H9 is set to sit atop the tree soon. Aimed at conquering Prado and Everest sales, the model will feature the H8's turbo 2.0-litre petrol engine, plus a 2.0-litre diesel. A flagship 3.0-litre turbo V6 that has 248kW and 485Nm is being evaluated, and is an outside chance. Expect prices to undercut Prado and Everest, if not significantly given Haval's pseudo-premium ambitions.
For a more up-to-date list, check out our top 10 best SUVs coming to Australia in 2017-2018 feature.