It's been a quick year, as ever, but now we can start to put together what vehicles are the most popular for 2019 thanks to the June VFACTS report. While sales for the industry are down an alarming 8.4 per cent compared with the first-half of 2018 (year-to-date), it's the SUVs that continue to be among the most popular vehicle type. Along with utes, of course.
Let's take a look at the top 10 best-selling SUVs for the first half of 2019. We'll also have a quick look at each model's performance compared with the first half of 2018 (YTD). These are in order from 10 down to 1. You can scroll to the bottom to see the complete list as a snapshot. The Mitsubishi Outlander reported the highest growth compared with last year, while the Honda CR-V dropped the most in the top 10.
As you might have assumed, the top 10 list is made up of non-premium SUV models.  For reference, we've put together a list of the top 10 best-selling premium SUVs so far this year as well. See the bottom of this story.
10. Toyota LandCruiser – 7298 Australian sales YTD (through June) – up 0.3%
Sitting in the same position as last year, the Toyota LandCruiser is still one of Australia's most popular SUVs. You might not see many of them in the main cities, but head out into the country and these massive beasts are everywhere. Including the classically awesome 70 Series. And for good reason. The LandCruiser is one of the most heavy-duty SUVs on the market, yet, they are also very comfortable and accommodating inside. Especially if you go for the VX or Sahara model. Talk of the next-gen 300 Series has been circulating a lot lately, with some rumours suggesting it will come with Lexus's new 3.0-litre twin-turbo V6 petrol engine, currently found in the LS 500. There's also talk of a new turbo-diesel V6 replacing the current V8 diesel. No official confirmation has been made as yet, and market entry is not expected until around 2021.
9. Honda CR-V – 7528 sales YTD – down 16.7%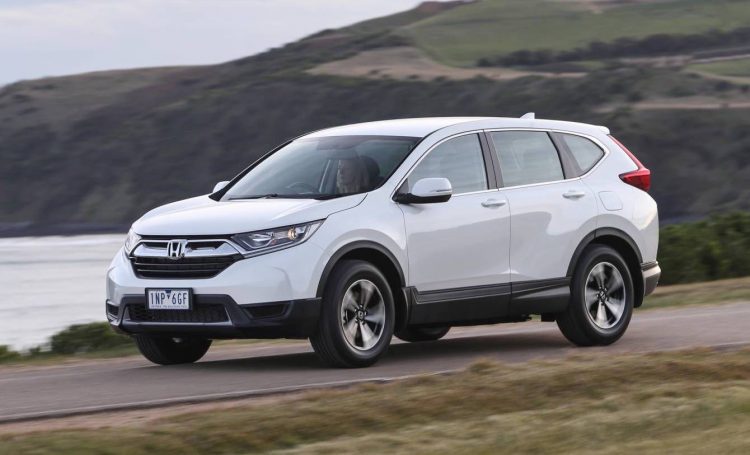 Replacing the Kia Sportage in ninth position last year is the Honda CR-V. The new model has been on sale for a few years now, but it's still proving to be a solid offering in the very popular medium-size SUV class. All variants feature an economical 1.5-litre turbo-petrol engine, providing respectable performance and economy. Honda also offers a seven-seven option to help give it a point of difference in this class – most rivals are only available with five seats. The interior, in our opinion, is one of the most practical and innovative in the segment, with loads of storage and connectivity options. It's obvious Honda used plenty of customer feedback in coming up with the overall package as this works as a great family car.
8. Mazda CX-3 – 7756 sales YTD – down 12.0%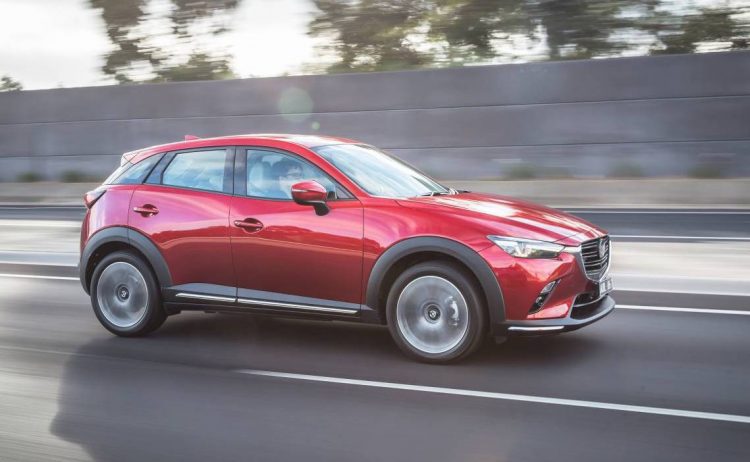 Retaining the same position as last year, Mazda's little CX-3 is soldiering on nicely. There was a mild update last year, with the introduction of a fresh 1.8-litre turbo-diesel option, and an uber-luxury Akari LE variant. These changes obviously helped to perpetuate sales. However, the numbers have dropped 12 per cent, even though the overall final figure looks strong. As usual with Mazda products, the CX-3 shines bright in its class thanks to a premium design and high quality interior. The standard features list is also very impressive.
7. Hyundai Tucson – 9373 sales YTD – down 8.8%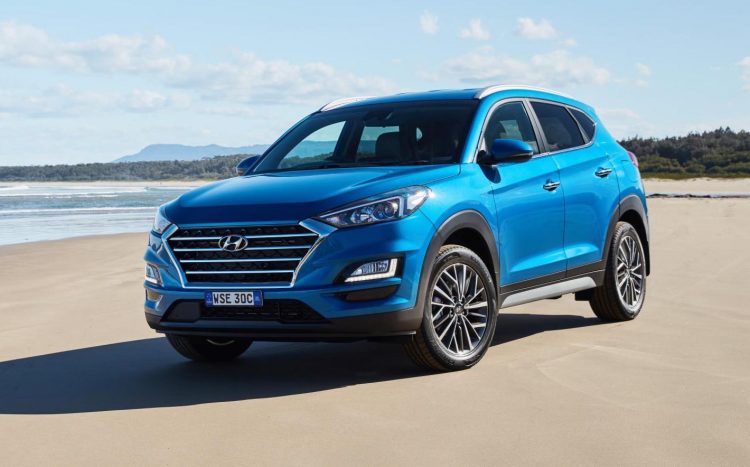 Hyundai Australia introduced the 2019 model year earlier this year, adding new levels of standard safety to the range. There's also been a mild design facelift, incorporating Hyundai's latest 'Cascading grille' front end treatment, which gives the SUV a premium and high-class look. Buyers are treated to a huge range of variants, including affordable base models featuring a durable 2.0-litre petrol, to upper variants with a more potent 1.6 turbo. There's also an economical and very torquey turbo-diesel available, as well as front-wheel drive and all-wheel drive. All models come with a comprehensive touch-screen packed with Android Auto and Apple CarPlay. In other words, it's surprisingly the Tucson isn't further down this list. An all-new model is in the works, with rumours suggesting it might be offered with an all-new 2.5-litre turbo-petrol. Did someone say, Tucson N?
If you're after a no nonsense SUV that offers sheer practicality and spaciousness above all else, the Outlander is definitely worth a close look. It is very popular among fleet buyers, partly due to this point and partly because it offers an excellent warranty and servicing package. Servicing is required every 15,000km, and the prices are capped, while a standard five-year warranty provides peace of mind. There is petrol and diesel available, as well as an advanced hybrid option – one of only two hybrid options in the class.
5. Nissan X-Trail – 9692 sales YTD – down 7.9%
The X-Trail drops back from third place last year, with sales down 7.9 per cent. This could be due to the current model being around in essentially the same form since 2013, albeit with some updates along the way. However, like the Outlander above, the X-Trial is an excellent SUV for sheer practicality. Passenger space is impressive for the class, with a big 565L boot even in the all-wheel drive versions. The touch-screen media interface is a tiny bit behind the class standards, but the five-year/unlimited kilometre warranty deserves merit.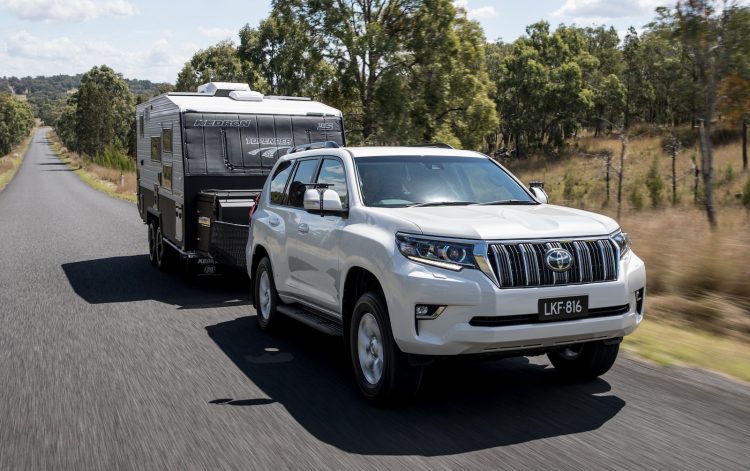 It's a tried and tested formula that's been successful for decades. Yes, Toyota's Prado doesn't exactly set any new benchmarks for cutting-edge powertrain technology or in-car connectivity, or even on-road driving dynamics. But what it does present is outstanding off-road capability, durability, and Toyota's extensive reputation for build quality. There's no more V6 petrol option, leaving the sole 2.8-litre turbo-diesel to cover all buyer types. The seven-seat cabin offers abundant space, and there are cup holders and power sockets everywhere, with a large boot at the back.
3. Mitsubishi ASX – 10,435 sales YTD – up 5.4%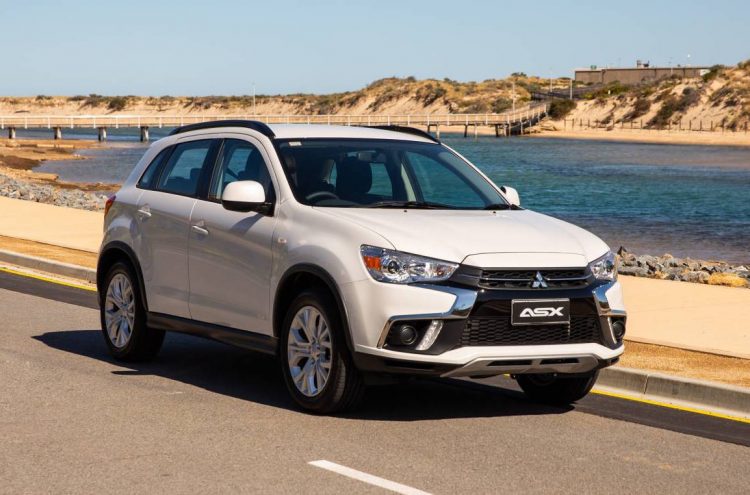 It might be in desperate need of a major update, but the ASX is continuing to be a popular choice among small SUV buyers. It's basic cabin is extremely user-friendly, and the conventional up-right shape provides loads of space. On that note, it is one of the largest cabins in the class, offering more headroom and legroom than most. Under the bonnet Mitsubishi only offers a 2.0-litre petrol non-turbo four-cylinder, having dropped the diesel from the lineup last year. Producing 110kW and 197Nm, it's not the most powerful in the class but neither is it the weakest. Fuel economy, rated at 7.7L/100km for the manual and 7.6L/100km for the CVT auto, doesn't exactly shine bright in the class either. We think buyers, particularly fleet buyers, swarm to the ASX because it is just so practical and humble.
2. Toyota RAV4 – 11,459 sales YTD – down 2.6%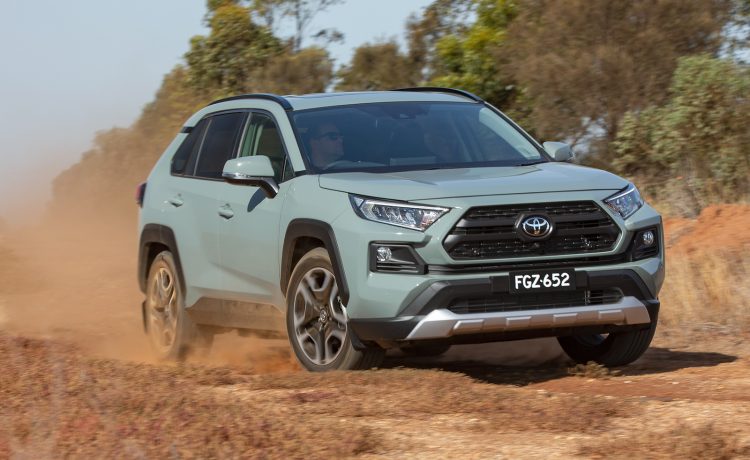 The RAV4 nameplate helped pioneer the SUV class back in the 1990s. Now, it's no surprise it is one of the most popular SUVs on sale. Toyota Australia recently launched the all-new model, and it sets a number of new standards in this specific mid-size class. Cabin space and storage is outstanding. There's also loads of charging ports to keep everyone happy, and the boot capacity of up to 580L is excellent. Toyota offers a range of engines, including hybrid options for all spec levels, as well as a 152kW petrol with a new eight-speed auto for the rugged 'Edge' variant (pictured) at the top of the range. It is not at all surprising the RAV4 sits at this end of this list.
1. Mazda CX-5 – 13,956 sales YTD – up 0.8%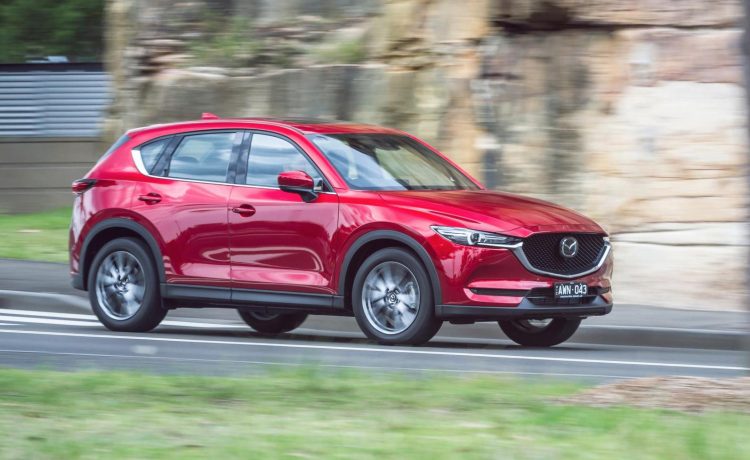 Continuing its winning streak is the CX-5. It was the most popular SUV outright during all of 2015, 2016, 2017, and 2018. And it looks set to take the crown for 2019 as well. That's if the RAV4 doesn't catch up. Mazda introduced a light update earlier this year, introducing its potent 2.5-litre turbo-petrol as an option (review linked in the sub-heading above). With 170kW and 420Nm, it is one of the strongest engines in the class for power and torque. Aside from that, the CX-5 does so well, we think, because it blends a beautiful design with great practicality and in-car technology. The MZD Connect media interface is one of the best systems in the class, and the build quality is outstanding. Add its superb driving refinement and you're left with a winning package.
Top 10 best-selling SUVs in Australia during the first half of 2019
10. Toyota LandCruiser – 7298 (up 0.3%)
9. Honda CR-V – 7528 (down 16.7%)
8. Mazda CX-3 – 7756 (down 12.0%)
7. Hyundai Tucson – 9373 (down 8.8%)
6. Mitsubishi Outlander – 9374 (up 15.0%)
5. Nissan X-Trail – 9692 (down 7.9%)
4. Toyota Prado – 9878 (up 6.6%)
3. Mitsubishi ASX – 10,435 (up 5.4%)
2. Toyota RAV4 – 11,459 (down 2.6%)
1. Mazda CX-5 – 13,956 (up 0.8%)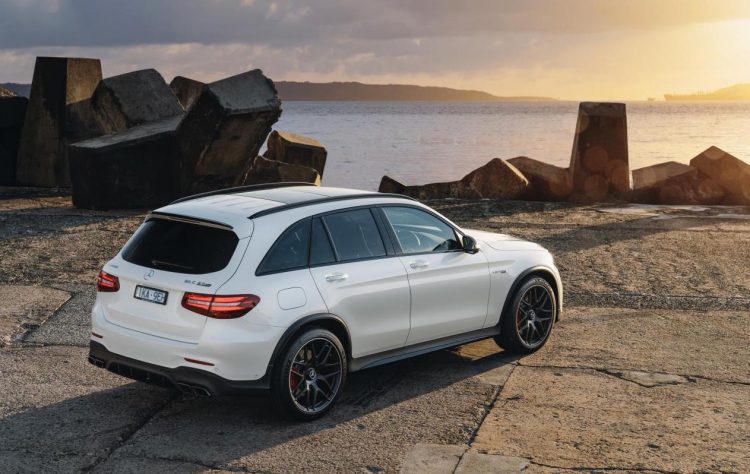 Top 10 best-selling premium SUVs in Australia during the first half of 2019
Aside from Volvo, and the Mercedes GLC and BMW X5, all premium SUVs took a dive in sales compared with last year. This is reflected by the market's overall downturn, no doubt. The Volvo XC40 reported the highest growth in the top 10 (mainly because it is an all-new model), while the Mercedes GLA recorded the biggest fall. It's clear to see the mid-size premium SUV segment is the most popular, with the top three products competing in this class. See below for the top 10, with performance in terms of YTD in brackets.
10. BMW X1 – 1344 (down 9.3%)
9. Mercedes-Benz GLA – 1405 (down 38.0%)
8. Range Rover Sport – 1420 (down 12.3%)
7. Volvo XC40 – 1519 (up 254.1%)
6. Lexus NX – 1534 (down 27.4%)
5. Volvo XC60 – 1664 (up 25.9%)
4. BMW X5 – 1792 (up 20.5%)
3. Audi Q5 – 1915 (down 13.9%)
2. BMW X3 – 2530 (down 14.4 %)
1. Mercedes-Benz GLC – 3010 (up 5.3%)