The coupe-utility was invented in Australia in the 1930s and often replicated the world over. With our Aussie-made utes on the chopping block this year, it's hard to imagine we once had such a rich, diverse and colourful array of car manufacturers building cars here. With the influx of British, Japanese and American manufacturers setting up shop in Australia, having a ute variant really cemented you as one of the locals, while offering buyers a comfort-oriented workhorse.
Here are ten such contraptions that are a bit more obscure than the average Falcon or Holden ute.
Austin 1800 utility
The Austin 1800 is Alec Issigonis's second most celebrated car, after the Mini. This is due to its front-wheel drive layout, exceptional space-utilisation and clever suspension. Unique to Australia was the coupe-utility variant offered between 1968-1971. 2000 examples were built, with even a cab-chassis option. A front-wheel drive ute is definitely a unique creation, beating the Proton Jumbuck by 36 years. An Austin Tasman ute with a transverse inline-six was planned but never made it to production.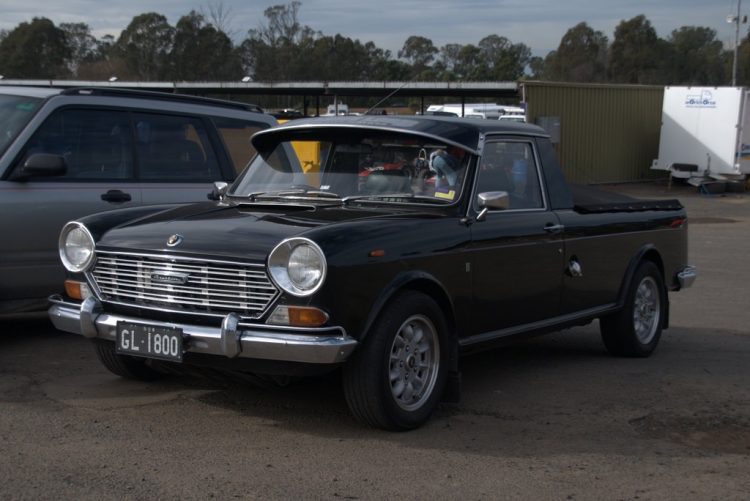 Toyota Crown
When you think Toyota ute, your neurons fire up a picture of a HiLux in a split second. But that was not the first. Back before Australian Motor Industries was acquired by Toyota, a ute version of the Crown sedan was produced in Melbourne, unique to this nation. This meant a selection of inline four- and six-cylinder engines backed by a three-speed manual transmission. It promised the largest load area of any of its competitors and a 914kg payload – not bad for the era. Finding one in good working order would be particularly challenging these days.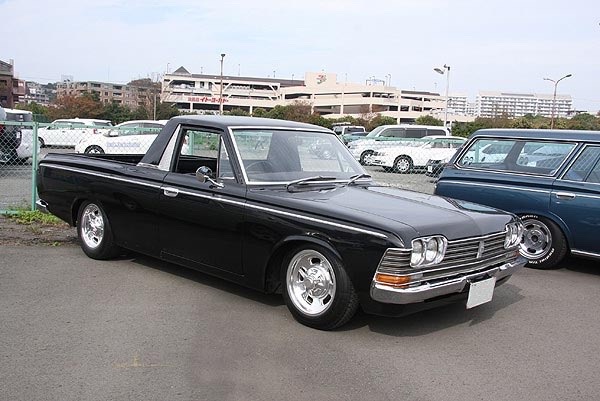 Ford Mainline
The Mainline, based on the Customline sedan, continued the success of Australia's 1936 invention into the 1950s, with its modern styling and utilitarian charm. Ford's ubiquitous flathead V8 was available to begin with, before the Y-block landed mid-decade. It was replaced by the Zephy utility, then, of course the XK Falcon.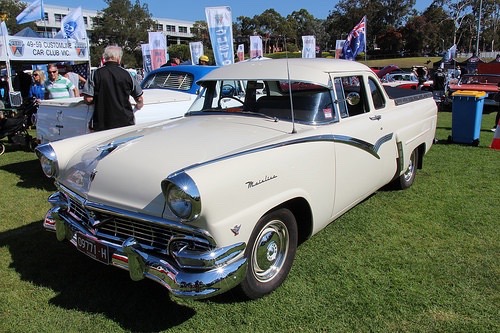 Nissan The Ute
Possibly the rarest variation of the XF Falcon – even rarer than a three-speed manual equipped version – is the Nissan-badged ute. This came about from a badge-engineering program under the 'Button plan', in the aim to reduce the amount of factories and increase competitiveness of local vehicles. The only differences are Nissan badging instead of Ford.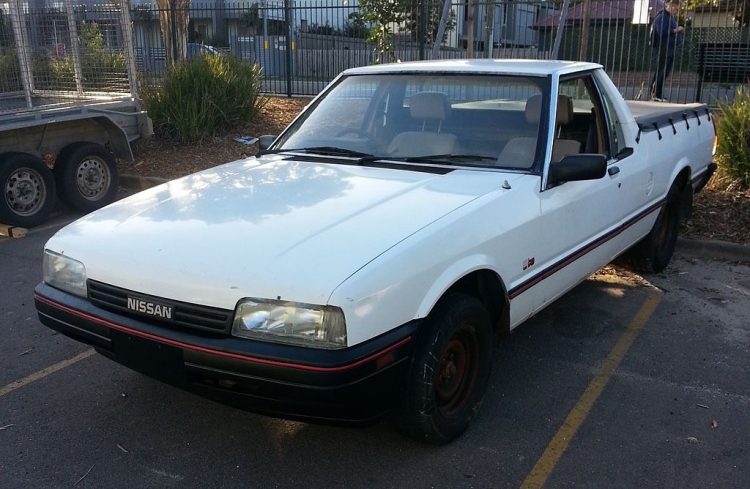 Dodge Utility
A little known fact is that utilitarian models of the Valiant Ute were sold with Dodge badges. Starting with the VC Valiant, the Dodge badge either denoted a heavier load rating or de-chromed, spartan workhorse with 3-on-the-tree only.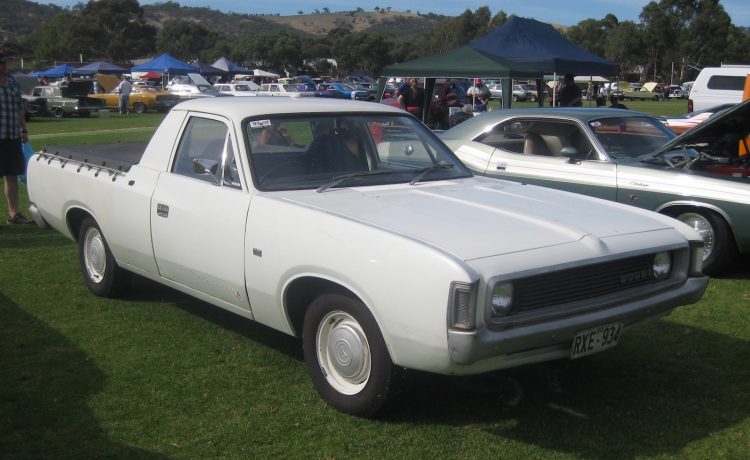 Toyota X-Runner
A 2003 Toyota Australia concept took the numbingly boring Avalon V6 and turned it into a wacky green, all-wheel drive lifestyle ute. It featured a tank integrated into its tailgate, mountain bikes and white alloys. Powered by a 180kW supercharged V6, it never saw the light of day but was always a design showcase from day one.
Lightburn Zeta Ute
Think the Suzuki Mighty Boy was the first sub three-metre micro ute? Think again. The first was actually the Australian Lightburn Zeta Ute. It's a washing machine and cement machine maker's ill-fated foray into the automotive industry. The fibreglass-bodied, 324cc two-stroke powered contraption was front-wheel drive, with four gears operating in forward or reverse. Rarest of all Zetas was the ute, of which only eight were made. If you can get your hands on one, you'll have one of the most idiosyncratic Australian cars ever made.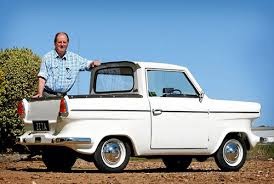 Ford XY Falcon 4×4
Using Willys C5/C6 components including transfer case, the XY 4×4 was born in 1972, with a Dana front axle and leaf springs all round. The original Rugged Terrain Vehicle had its engine canted at an angle to accommodate the front axle, making it the only slant-six equipped Falcon ever made. 432 were built. A little known fact about these is that they were not a Falcon body on a Jeep chassis; they retained monocoque construction with genuine 4×4 parts.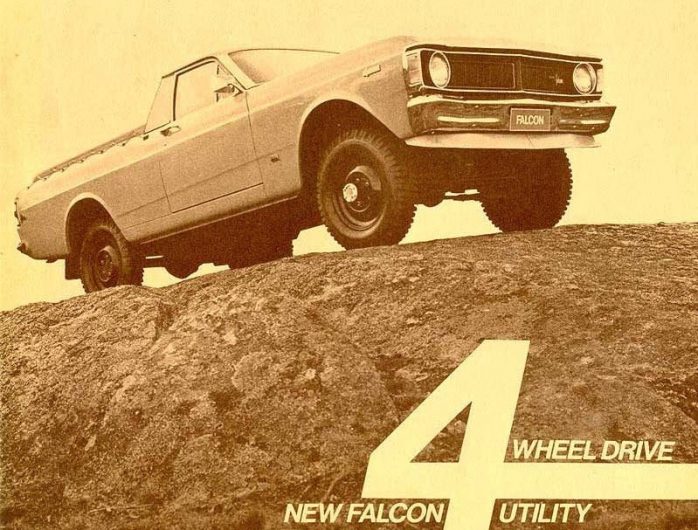 Holden Crewman Cross 8
The Crewman was Australia's first factory dual-cab, and the Cross 8 (plus the HSV Avalanche XUV) was the first AWD dual-cab ute made here. As well as the One-Tonner and Adventra AWD wagon, the Crewman was one of many spin-offs of the early 2000s Commodore that proved successful in terms of sales. Given the explosive popularity of imported dual-cab utes now, one can't help but wonder if Holden's Australian operations would be in the same predicament if a VE/VF Crewman was approved.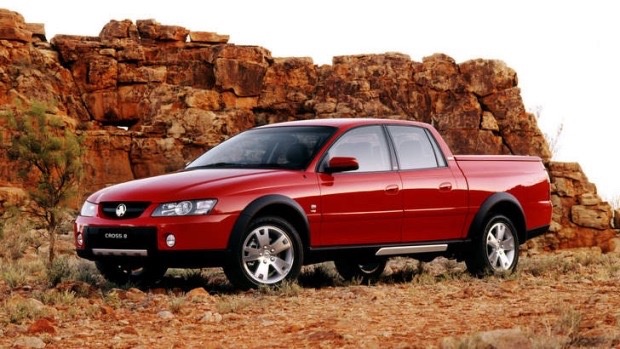 Datsun 1200 Ute
During the 1960s and 1970s, Datsuns were manufactured in Sydney, including the 1200 coupe, sedan and ute. The 1200 ute was a plucky and useful little character, now often the subject of engine swaps and very popular in the modified car scene. You could almost call the Proton Jumbuck its spiritual successor, if you ignore the whole front-wheel drive thing.