Tesla is said to be planning the first major facelift for the Model S sedan later this month, having been on sale in essentially the same form since 2012-2013.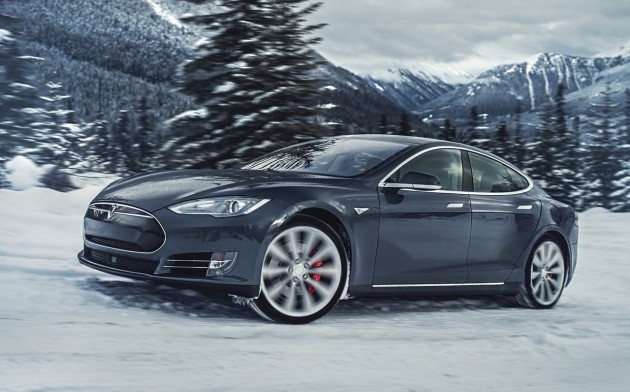 According to reports the Model S is about to undergo a model update which is set to include a styling facelift with a slightly different front end.
It's understood the sedan will get new LED headlights, and a revised front grille area, although, being an electric vehicle with no radiator there is no need for air intakes like a conventional vehicle.
A CNET report says the update will also come with some interior changes, including new front seats, believed to be swapped for ones taken from the Model X crossover with ventilation options. There could also be (finally) some decent storage compartments added in and door pockets.
Overall, the new version is said to go for a more up-market feel to further separate it from the new Model 3. With this, we can probably expect to see a price hike to some degree.
The Tesla Model S has been on sale in Australia since 2014. It has taken the luxury sedan segment by storm. It's not only the most intelligent vehicle in its class, it's also the most environmentally friendly, and, in the case of the P90D with the Ludicrous pack, the quickest accelerating production sedan in the world.