Last year Tesla confirmed it is working on a new model to sit beneath the Model S sedan, which will wear a Model III badge. Now we hear reports the mid-size sedan is being developed alongside a new mid-size crossover.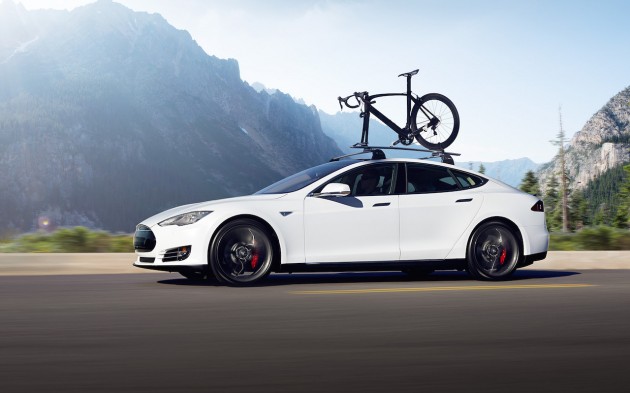 We can probably think of these two models as rivals to cars like the BMW 3 Series and the X3 SUV. According to reports, the new crossover will share the same all-new platform being developed for the Model III.
The technology brand will launch its first SUV, called the Model X, later this year. It's based on the Model S sedan, which is about the same size as a BMW 5 Series. The Model X is expected to be the company's most popular model, given the popularity of the SUV market.
As for the new crossover, it's set to be smaller than the Model X and perhaps more road-focused. Tesla's technical boss, JB Straubel, confirmed the plans at the EIA Energy Conference in Washington, saying the company is aiming to sell around 500,000 units per year by 2020.
A large chunk of these sales are expected to come from the Model III mid-size sedan, arriving in 2017, with the new crossover likely to contribute a large portion as well. The crossover isn't likely to arrive until at least 2017.
No specifications or any of the finer details have been revealed at this stage, however, both the Model III and related crossover will adopt a new electric powertrain, with a full-charge range said to be around the 400km mark.