Renowned Porsche tuner TechArt has revealed an upgrade package for the new Macan mid-size SUV. Considering the performance off-roader is yet to go on sale in some markets, it seems likely this is the first-ever upgrade package for the Macan.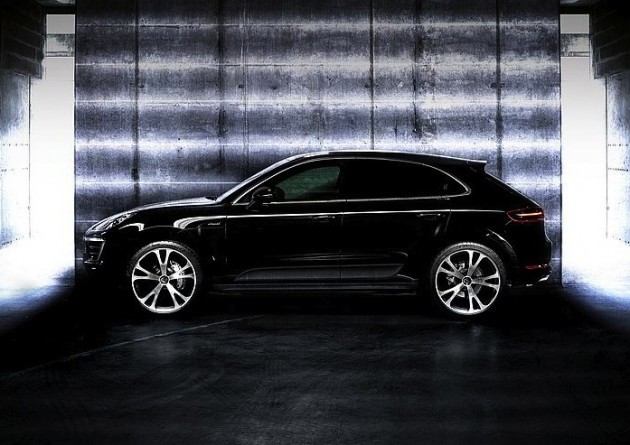 The plan is only modest at the moment, with a majority of the package simply down to cosmetic enhancements. TechArt is working on a fresh aero kit including a new front spoiler, rear spoiler, and rear diffuser system.
To give the SUV a stronger road presence some bolstered wheel arches are on the way, with blended in side skirts. These trims will highlight bespoke 20- and 21-inch alloy wheels, which will be available in four different designs.
All of the body enhancements are made via a special process called Reaction Injection Moulding (RIM) using fibre composite polyurethane which is extremely light weight and pliable.
TechArt is no stranger to producing high-performance power-up kits, but on this occasion the company is stopping short. It is working on engine computer management tuning though, and suspension upgrades. These are expected to be announced further down the track.
Porsche Australia will launch the new Macan in the very near future. It will be available in three trim levels – Macan, Macan S, and Macan Turbo – with prices starting at $84,900.