Subaru has unveiled the VIZIV; a concept that previews the Japanese carmaker's future design cues, and powertrain technology. Although it's no concept WRX, it's certainly an interesting piece of design.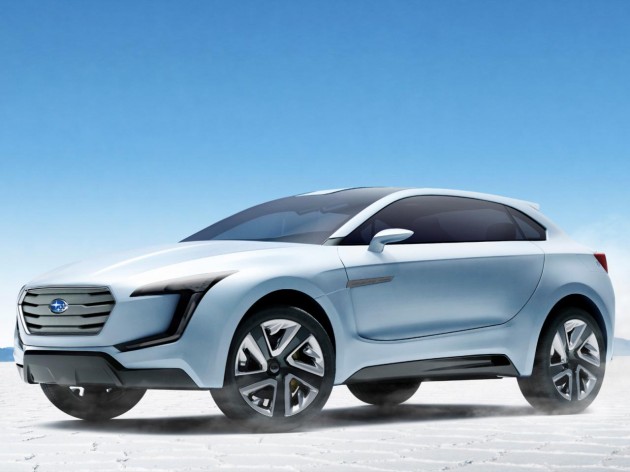 The VIZIV features a plug-in diesel hybrid system that comprises of a 2.0-litre boxer coupled with a CVT transmission, and a front-mounted permanent magnet synchronous motor and two independent electric motors at the rear. All three electric motors work together at low-speed, with the diesel engine and CVT transmission taking over as speed increases.
The front wheels are driven by the front-mounted electric motor and diesel engine, with the two rear-mounted electric motors controlling each of the rear wheels individually.
Subaru says by having two electric motors that control the rear wheels independently, cornering stability is improved as torque is distributed between the left and right depending on steering input.
The aim of the complex powertrain is to use all of its available motors, both petrol and electric, to ensure fuel economy is the number one priority.
The futuristic design is what Subaru calls an "ideal balance between a solid-looking body and a condensed cabin", which is a design philosophy that we may see further down the track.