The upcoming Subaru BRZ rear-wheel drive sports coupe will offer under 224kW (300hp) of power. This could put it ahead of the Toyota FT-86 version, which is expected to offer around 150kW (200hp).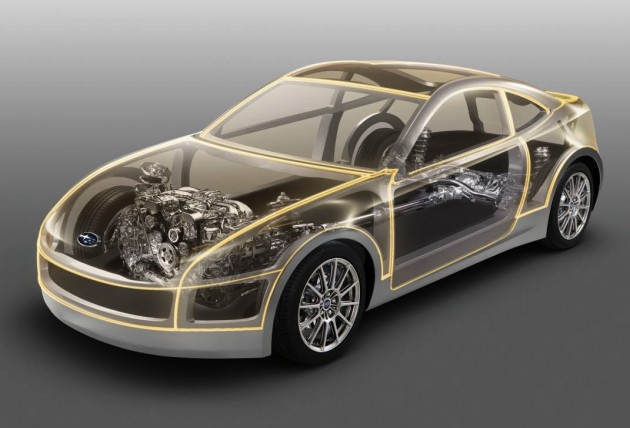 We say 'could' because it's all based around a few words that were said by the BRZ project director Toshio Masuda. He said in a recent Autocar report that the new Subaru BRZ will offer "less than 300hp". Of course, he could have said that the new car will offer less than 1000hp and it'd still be true.
Nonetheless, why he specifically said '300hp' has caused quite a bit of stir, and excitement for Subaru fans, as this amount of power would really separate it from the Toyota FT-86 version. It could also put it on the world stage as a very serious sports coupe, rivalling the likes of the Nissan 370Z.
The report goes on to say that the Subaru BRZ will offer more power due to a different ECU compared with the Toyota version. Both versions will be engineered mostly by Subaru, however, both will feature a Toyota direct injection system.
Full details of the production Subaru BRZ and Toyota FT-86 versions will be revealed at the 2011 Tokyo Motor Show on November 30. Stay tuned for full coverage and specifications on these hugely anticipated coupes.