There's an interesting little report going around that we found, saying that Steve Jobs, (Apple co-founder), used to drive a 2007 Mercedes-Benz SL55 AMG around with no number plates, before his sad death last week of course.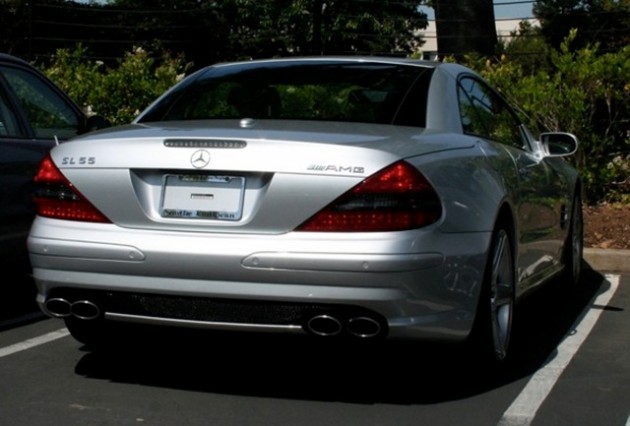 We can't confirm if this is true, as we didn't know him personally, but according to Autoguide, that's exactly what he used to do. Maybe he was so rich that he was immune from screwing plates on his car? Maybe he owned the local motor registry department?
According to Carfax, Steve Jobs bought the supercharged Mercedes-Benz SL55 AMG new and has since covered 35,000km (21,800 miles) in it. So in four years of ownership, Jobs drove around without number plates without getting fined.
One reason, apparently, is because Californian laws allow a small collection of VIPs to get around without plates, for personal security reasons. As mentioned, this is based on a report and should be taken with a grain of salt.
Maybe you have more of an insight on Jobs' motoring life and can tell us what the story is here? We can certainly tell you all about the SL55 AMG's 5.5-litre supercharged 368kW V8 in exchange if you like.