Let's face it, it was only a matter of time before one of those wild European tuning companies got their hands on a Bentley Bentayga to wind up the wick, aesthetically and mechanically.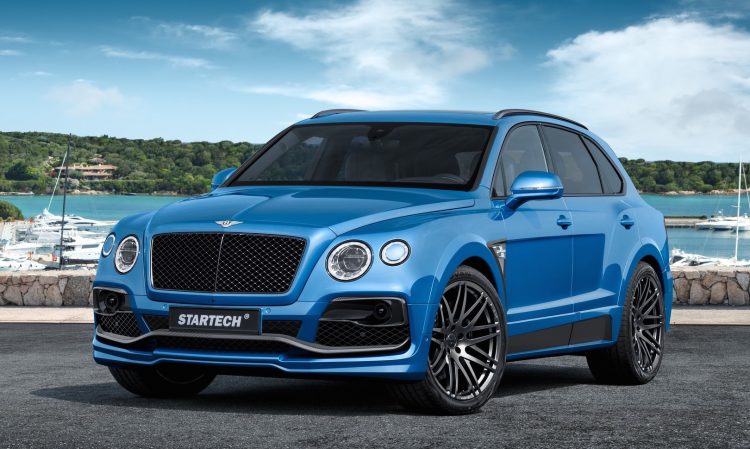 StarTech can now claim to be the one of the first, with a comprehensive custom wide-body kit. Starting from the front, there is a deeper bumper with integrated spoilers, including a carbon fibre jobbie bisecting the lower openings. Mesh inserts appear to take the place of the former foglights, while the grille gets new, darkened honeycomb mesh treatment with air deflectors throughout.
The Bentayga's rump has been given some sporting flair thanks to roof and bootlid spoilers and an aggressive rear bumper including diffuser. Hulking great 23-inch wheels are finished in black, complemented by black inserts on the wide-body kit's scallops and the trailling edge of the front guard. Continental SportContact 6 rubber adorns the aforementioned rims.
Inside, StarTech says an array of options from exotic wood to carbon fibre to premium leather is available on demand. Considering the material quality of the standard version, we can't fathom what's on offer that could possibly be better.
Engine-wise, the upgrade for the 447kW twin-turbo W12 hasn't yet been finalised, but when it is, expect an improvement on the sub 4.0-second 0-100km/h time and 300km/h top speed.