Korean car manufacturer SsangYong has shown, in digital form, its LIV-2 SUV concept ahead of its real-life unveiling at the end of this month at the Paris Motor Show.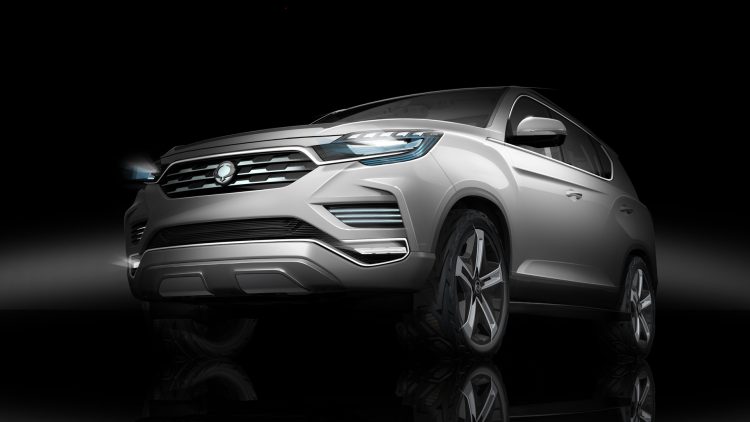 Said to preview the next-generation Rexton, the LIV-2 ushers in a new design language from the brand, and evolves from the LIV-1 concept shown at the Seoul Motor Show in 2013. This new design language is dubbed 'Dignified Motion.'
Although it shares its overall silhouette with the LIV-1, new detailing includes 3D graphics for the LED taillights, larger radiator grille and air intakes, and more rakish headlights. The rear end terminates with an integrated diffuser.
The engines on offer include a 2.2-litre turbo-diesel and 2.0-litre direct injection petrol. Transmissions will be the old seven-speed Mercedes-Benz automatic (they've moved to nine-speeds now), while an eight-speed automatic will replace it within a year.
Sssanyong was a well-known client of Albury-based Drivetrain Systems International at one stage, receiving its transmissions for use across the range.
An interior rendering is also shown, revealing quite a clean look, with a rather large infotainment screen and two rear buckets that might not make the transition to production. The company describes this area as "a contemporary luxury interior equipped with a suite of advanced communication technologies".
More information is sure to become available from September 29 when the car is properly revealed.