He is one of the most influential figures not only within Ferrari and its history, but in the history of the automobile in general. Sergio Pininfarina has just passed away at age 85, in Turin, in his home country of Italy.
Sergio Pininfarina is the man behind Pininfarina and his father's design company Carrozzeria Pinin Farina. He took over the helm at the company in 1966 and oversaw the creation of loads of different vehicle body designs, including some of the most iconic vehicles ever made.
His company worked, and still does, in close relationship with Ferrari and helped form cars like the epic Ferrari F40, the Testarossa, even up to the Ferrari Enzo, FF, and 458.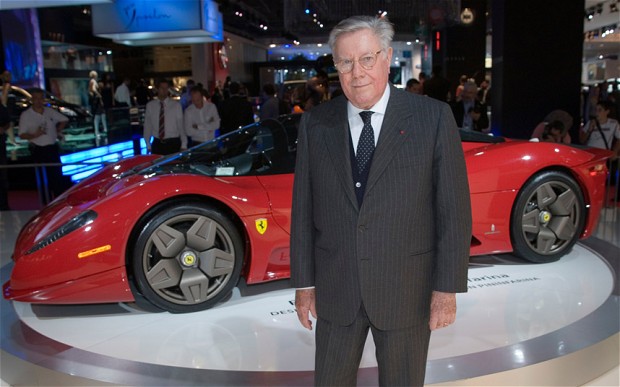 Pininfarina also designed other non-Ferrari vehicles including a number of Peugeots, like the 205, 306, and the 406 Coupe, as well as lots of Maserati vehicles, such as the current Quattroporte and GranTurismo.
Pininfarina will be missed by all, including his wife and two sons. The company will go on to create many more beautiful cars in the future.