If you thought the SEAT Leon Cupra was quick, wait until you get a load of this thing. Welcome to the Leon Cupra R, also known as SEAT's most powerful production road car ever.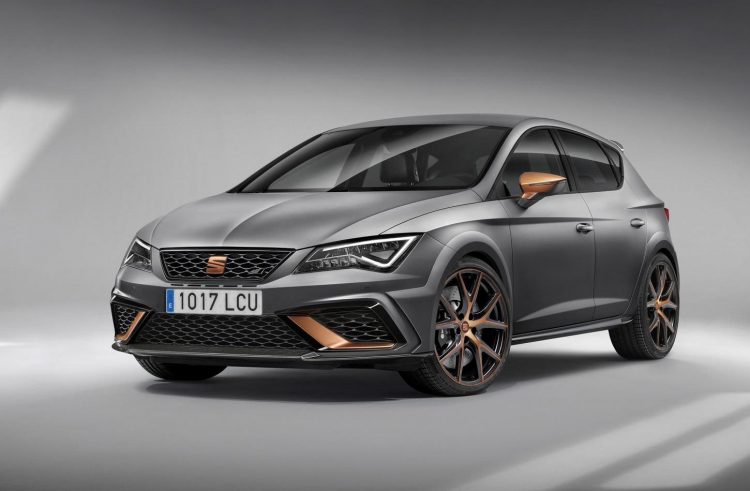 Under the bonnet is a higher output version of VW's 2.0-litre turbo four-cylinder, which is exactly the same unit as the Euro-spec VW Golf R and the current Audi S3. Unlike those cars though, the SEAT retains its front-wheel drive system.
In six-speed manual form the unit produces 228kW, while in six-speed dual-clutch auto form it generates 221kW. So, not only is the Cupra R one of the most powerful front-wheel drive hatches on the market, it is also SEAT's most powerful road car.
Only 799 examples are going to be made, but this special edition has the potential to claim back the front-wheel drive production car record at the Nurburgring – remembering the initial Leon Cupra 280 set the record back in 2014.
In other areas the Cupra R gets a special carbon fibre and copper trimming scheme, with a unique steering wheel and gear shifter in Alcantara. It also comes with adjusted camber for the front axle, revised adaptive suspension, and a new sports exhaust system.
The lucky buyers will get to select between just three colours, including Midnight Black, Pyrenees Grey, and Matte Grey. SEAT will be giving the car a proper public debut at the Frankfurt motor show later this month.