An unusual variant of the original Willy's Jeep (grandfather of the modern Wrangler) is going up for auction at RM Sotheby's Arizona event.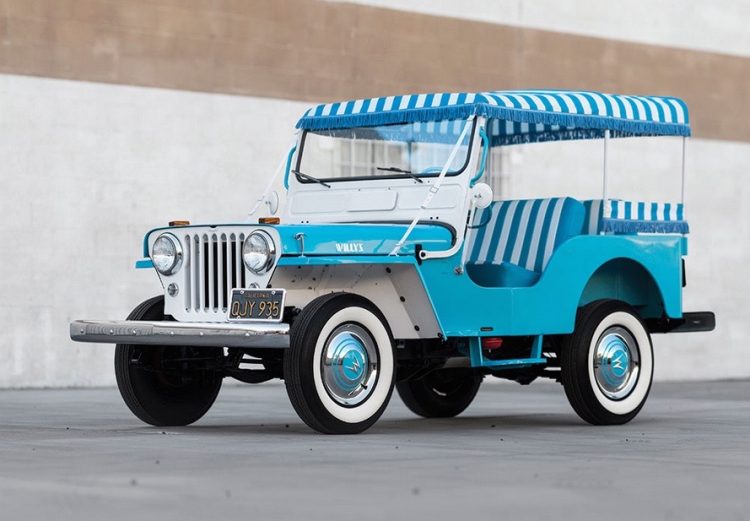 This 1960 Willys Gala is a beach-themed version of the wartime favourite, with a blue and white colour scheme, fun striped trim and tassled fabric rooftop that gives it a joyful look.
This car is an interesting concept, because with Chrysler and Fiat now merged into a singularity, it's worth noting that the execution of the Gala is very similar to the contemporaneous Fiat 500 Jolly.
The Jolly is was a door-less, wicker seated version of the 500, designed especially for beachside trips. It was a topless car, built by Ghia for fun cruises around the Mediterranean coastline.
Like the Surrey Gala pictured here, it doesn't take itself as seriously as the donor car and exists purely for the leisure and enjoyment of its owners.
With just 54kW from its Willys Hurricane 2.2-litre engine, it isn't going to win any drag races but a car like this surely best enjoyed at a slow amble.
Head over the the RM Sotheby's website for more details. The Arizona event runs from January 19-20, with the Jeep going without a reserve price.