The road to racing an F1 car is paved with years of hard work, determination and building talent. Now, however, you can skip all of that and buy a genuine F1 car, raced by our own Mark Webber.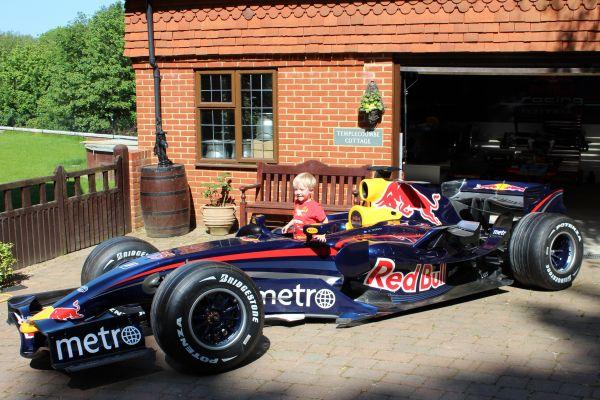 Following the conclusion of an F1 season, most cars are retired to storage, making appearances for promotions or public events only. This example is believed to be the only privately owned Red Bull Racing F1 in existence and is located in England.
The car in question is codenamed 'RB3' and was chassis number two for Mark Webber in the 2007 season. It competed in the Australian, Bahrain, Malaysian, Monaco and Spanish Grands Prix events, but did not bring any points for the team.
The RB3 is the first car that the prolific Adrian Newey engineered for Red Bull, with a 2.4-litre Renault V8 engine, revving all the way to 18,000rpm.
This particular RB3 was infamous for its hydraulically actuated paddle-shift gearbox which was designed to give race-winning gearshifts, but proved very unreliable for the team during the season.
It is being offered online for around AU$460,000, and comes with a variety of extras like different aero packages, wheels, engine covers, headrests and floor mats, all genuine from Red Bull Racing.
It may seem like a large sum of money, but consider the rarity of the car, and the engine note in comparison to the latest batch of F1 cars. And all of this at around the same price of a new Ferrari 458 Italia. You can find more details about the car at the Race Cars Direct website.