For those who remember, the Plymouth Prowler first came to light in 1993 as a concept car. The car's hot rod styling got every car nut on the planet talking. The Prowler went into production in 1997, with the last car rolling out in 2002.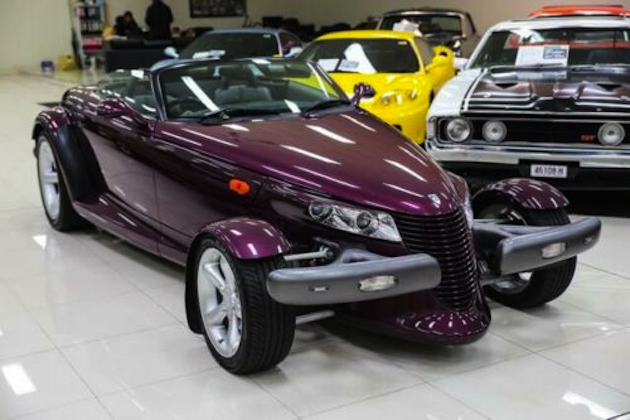 The Prowler was never officially sold in Australia. All models were built featuring left-hand drive only configuration. The styling suggests that it should have a V8, but all models used a 3.5-litre V6 together with a four-speed automatic.
Performance figures for the car are still impressive, running 0-100km/h in 7.2 seconds (160kW), and an even more impressive 5.9 seconds (189kW) for Prolwers built after 1998.
This car in particular is for sale in NSW, and has an asking price of $79,990. If you look closely, it has been converted to right-hand drive. It's certainly a rare car in this country, and would no doubt turn a lot of heads on the street.
For more information head over to the original eBay advertisement.