There's something really cool about high-performance old-school Volvos. It probably has something to do with the sleeper element of it all, the contrast. Here's one of the finest we've seen; a 1983 Volvo 242 with a Chev LSX-style turbo V8 engine.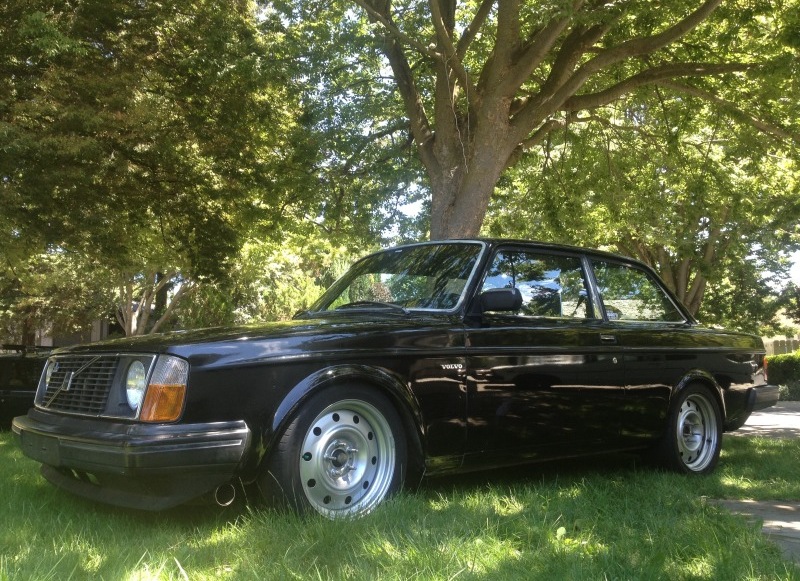 It's a street-legal 10-second car. It drives on 10psi and generates 410kW at the wheels, which is around 450kW-plus at the engine. The owner suggests if you're willing enough, winding up the boost will result in around 520kW at the wheels.
Cruising down to the drag strip in perfectly acceptable street-legal form, the car has run the quarter mile in 10.7 seconds at 206km/h (128mph). Ironically, the owner has been kicked off the strip after running due to the car not featuring a 10-second-certified roll cage. We don't know about you but we'd feel pretty safe in one of these sturdy steel sheds, regardless of the speed.
All Volvos offer awesome handling straight from the factory, especially old models. Wait, that's not quite right is it… And so it comes as no surprise this beast has been fitted with a fully adjustable coilover suspension kit to make sure the car turns when the driver does.
The best part of it all, in our opinion, are the 17-inch custom steel wheels. These give it that tough sleeper look. They're wrapped in Mickey Thompson drag radials when the car's taken to the track, measuring 255mm.
According to the description, air-conditioning is non-existent, but, "the heater works great". It's also "pretty quiet driving around until the wastegate opens". Unfortunately for Californian dwellers, the car will not pass state smog tests "and never will" – that's something the buyer will have to figure out.
We wish we lived in the US, because we'd buy it. It's up for sale on craigslist for just US$12,500. See below for the full parts list, and further below for a couple of demo videos.
2002 6.0-litre LQ4 V8 engine
LS9 camshaft
Patriot gold valve springs
Texas speed pushrods
TH400 transmission
PTC torque converter
Twin rear mounted transmission coolers
Ford 8.8-inch differential with 31-spline LSD
3.5-inch driveshaft
Walbro 485 fuel pump
Megasquirt 2 engine management
1000cc injectors
GT45 turbocharger
50mm wastegate and BOV
Custom tig-welded stainless steel turbo kit
Griffin radiator