Remember the tough little RevoZport Raze P450 BMW 1 Series M Coupe? The tuning company has announced the kit is now finalised and available for purchase, and has released tantalizing images of the full kit in the flesh with a carbon fibre roof.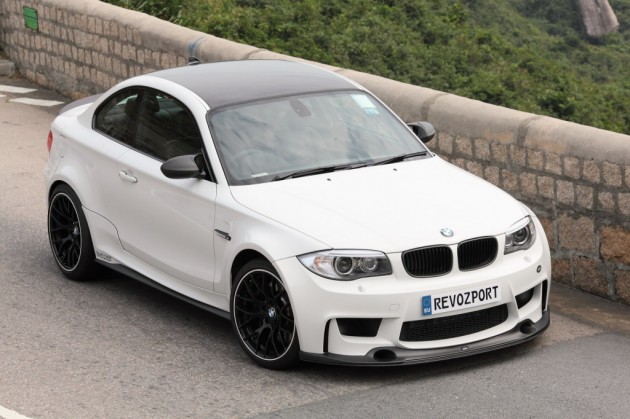 The RevoZport Raze P450 BMW 1 Series M Coupe is one of the most powerfully tuned 1 M performance kits we've seen, presenting an engine tune which takes the standard 250kW and 500Nm out to 336kW.
On top of these engine tune enhancements, which are sure to propel the little beast even quicker than it already is, the RevoZport Raze 1 M kit also comes with various weight-saving revisions which are capable of reducing up to 60kg in weight.
The kit, mostly consisting of carbon components exchanged from the original, includes a full carbon fibre roof – just like the bigger brother BMW M3. The roof alone saves 13kg, weighing 3kg compared with the original item of 16kg.
Other features include carbon fibre trimming on the doors, lightweight bonnet, lightweight bootlid, carbon front lip spoiler, aggressive carbon fibre rear diffuser, side mirrors and sideskirts.
Take a look at the images below. It looks like a brutal little package doesn't it?